Two local businesses team up to produce a virtual seminar for international businesses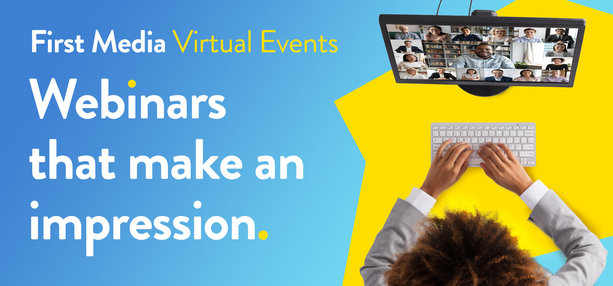 GRIMSBY consultancy firm, Seafox Management Consultants and Lincolnshire-based event specialists, First Media, came together to deliver the 'Norway-UK COVID-19 Trade Seminar' to more than 200 businesses involved in the trade of salmon and whitefish as an online conference.
The seminar was jointly hosted by the Norwegian Seafood Council and North Atlantic Seafood Forum and attendees included some of Norway's and UK's largest seafood businesses along with major supply-chain organisations involved in supporting the aquaculture, catching and processing sectors.
Regional speakers included Category Insight Director for Young's Seafood, Iain Lowrie, and CEO of Seafish Industry Authority, Marcus Coleman. Iain spoke passionately about how the Grimsby headquartered business had swiftly reacted to their retail clients demands during the past three months. Marcus Coleman spoke how his Grimsby and Edinburgh based teams went about supporting the whole UK catching and processing sector during the pandemic. Speakers from Norway were leading supplier of whitefish and salmon to Grimsby, Leroy Group ASA, and the Norwegian Seafood Council.
Seafox MD Simon Dwyer, who has represented the North Atlantic Seafood forum in the UK & Ireland for many years and works closely with the Norwegian Seafood Council in London, commented "Like many, I've sat through quite a few webinars over recent months and most have been 'IT dodgy'. I thought there must be a way of professionalising these, so I contacted Shane at First Media and gave him my wish list.
First Media developed some existing webinar software and, with their vast events management experience, created an engaging virtual event through a web browser. Shane Traill, First Media's Director, said, "It was a surprise call from Simon but once we understood his wish list, we were confident we could find a solution and we did. The feedback from the majority of attendees was very favourable towards the IT qualities of the event."
North Atlantic Seafood Forum Managing Director, Johan Kvailheim, added, "Like Simon, I have been uninspired by some of the webinars I've attended so, what Shane and Simon have achieved is remarkable, cost effective and innovative. The feedback we received from some of the world's largest seafood businesses has been immense".
First Media will once again be teaming up with Seafox on another event they are jointly managing with Seafish Industry Authority later this month.