Tony Robinson OBE becomes patron of enterprising youth bank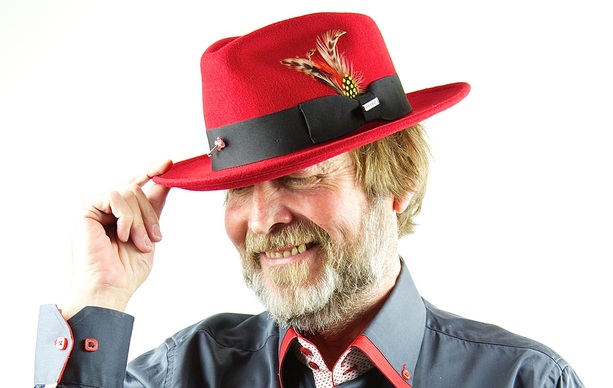 TONY Robinson OBE of Enterprise Rockers and Micro Business Champion is to become the Patron of the John Cracknell Youth Enterprise Bank.
The nationally recognised bank, which is member of the Hull and Humber Chamber of Commerce, supports enterprising young people in Hull, the East Riding, Ryedale and Scarborough. As Patron, Tony will be the face of the bank and its work at regional and national levels as well as helping it to secure further support from the business community for its bondholder and mentoring scheme.
Tony Robinson OBE said: "Wow what an honour to be asked to be Patron of John Cracknell Youth Enterprise Bank. My Mum and Dad, if they were alive, would have been so proud that this great City, which they built their own business in, was leading the UK in enterprise promotion and skills for young people.
"I'm immensely grateful for all the backing we've received from John Cracknell Youth Enterprise Bank for our annual, global #MicroBizMattersDay and more so, in furthering our shared aim of overcoming economic and social barriers for young people through enterprise.
'I've spent a lifetime trying to influence government policies, education, training and business support provision to recognise that enterprise - starting and running your own business - requires a different skill set to other business and management careers. The John Cracknell Youth Enterprise Bank gets this and through many innovative and above all, enterprising, ways ensures young people in and out of school can develop these survive and thrive skills. I'm honoured to be Patron of this rocking partnership and movement."
Charles Cracknell, Secretary of John Cracknell Youth Enterprise Bank said: "The John Cracknell Youth Enterprise Bank is delighted to have secured the support and services of such a nationally recognised figure as Tony Robinson OBE of Enterprise Rockers, not only does Tony have connections with Hull, he is also a national champion of Micro Businesses – over the last few years we have worked with Tony and his colleagues at Enterprise Rockers on Micro Biz Day and it's through Tony we are now looking to establish links with Charlie Mullins of Pimlico Plumbers. Over the last 20 years, Tony has secured the well-deserved title of "UK Micro Business Champion. Along with our membership of the Hull and Humber Chamber of Commerce we hope this will help attract more support to what we do in supporting young people"
Tony and all his family are from East and West Hull. He lived in Hessle and went to Beverley Grammar School and was proud to play cricket and tennis at Hull YPI and more importantly, have a season ticket to watch Waggy at Boothferry Park (he's very old).
Tony is known nationally and internationally as the Micro Business Champion. Tony has been running his own business, with Clare Francis, for over 30 years. He started championing the skills, know-how and eco system, that those starting their own businesses need to survive and thrive. In 1996, a Government contract to describe the competences needed by those starting a business and those advising them led to him founding the SFEDI Group (which includes the Institute of Enterprise and Entrepreneurship) to raise the quality of enterprise learning and support.
In January 2012 he founded, with Tina Boden, the indie, free, informal, no contact details required, Enterprise Rockers CIC to make life better for micro (0-9 employees) business owners everywhere. They run the annual, global #MicroBizMattersDay which the John Cracknell Youth Enterprise Bank supports. The 4th #MicroBizMattersDay takes place on January 12th 2018 broadcasting live from Manchester.
Most of Tony's work and campaigns to back micro enterprise has been self-funded - unpaid and voluntary. This includes being a Director of the Centre for Enterprise, Director of Yorkshire in Business (the Yorkshire Coast Enterprise Agency), Vice President of the National Federation of Enterprise Agencies (now NEN), Vice President of ISBE and Investors in People Small Business Champion. His 20 year campaign that all organisations that Government buy from, fund or licence should #PayIn30Days all their bills found its way into the Labour Party manifesto at the last General Election.
Tony was awarded an OBE for small firms and training and is the recipient of 2 Lifetime Achievement Awards for his contribution to Entrepreneurship (from the IAB and Start Your Business Magazine). He regularly appears in the Top 100 Influencers in the UK on Entrepreneurship. He is currently on a never ending (he hopes) tour with his one hour, one man 'Micro Is Magic' show based on his best-selling fictional satire 'Freedom from Bosses Forever'.
The John Cracknell Youth Enterprise Bank is for young people who live in Hull, East Riding and the towns of Malton, Norton on Derwent, Pickering in Ryedale and the town of Scarborough, aged up to and including 21 years old. It offers grants of up to £1,000 for individuals or groups of young people who need finance to help make their idea happen. (More funding will be considered in exceptional circumstances). The idea should benefit other people or help the applicant develop an enterprising idea.
The Youth Enterprise Bank (YEB) is not just about giving financial support, it also offers practical help with developing your business idea. The Youth Enterprise Bank is managed by a group of trustees, and linked to the Hull Youth Enterprise Partnership.
To-date over 400 young people from Hull have benefited from this source of funding, buying items such as: Computers, Business Stationery, Websites, Photography Equipment, Bicycle Repair Equipment, Chocolate Making Equipment, Dance costumes for local bands, equipment for mobile hairdressers and much more.
In 2015 the John Cracknell Youth Enterprise Bank won Enterprising Britain and was a runner up in the European Enterprise Promotion Awards and in 2017 won best social enterprise in the East Coast Chamber Awards.