Sutcliffe Consulting Engineers involved in The Glasshouse, Queens Gardens project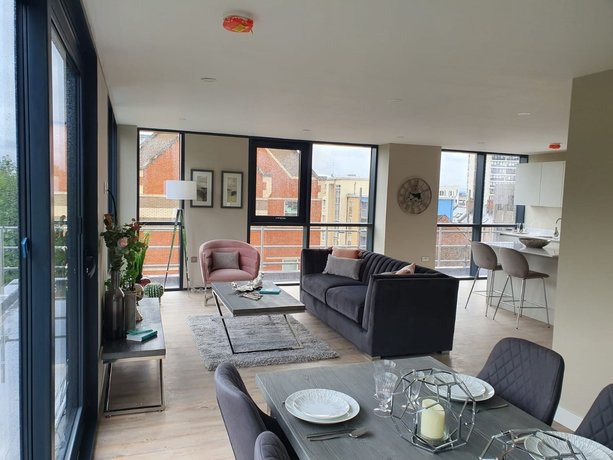 SUTCLIFFE Consulting Engineers are thrilled to announce their involvement with the very exciting project The Glasshouse, Queens Gardens. The project, which features 94 apartments showcases the finest accommodation the city centre has to offer. The site is also equipped with 105 car parking spaces making this ideal city centre accommodation.
Based centrally in the ever popular area of Queens Gardens, occupants can expect high spec finishes, a cinema room, lightning broadband, a fully equipped gym, a co-working space and much more. All whilst being a stone's throw away from the popular nightlife at Humber Street, Old Town and the likes.
Sutcliffe Consulting Engineers began working on the project in 2018, after successful involvement with the developer's other city based projects: Essex House and Liberty House. This time, Iguana developments had even bigger ambitions to renovate this 5 storey Police Headquarters and bring back to life with state of the art facilities and features.
The building services scope has included a full refurbishment of Mechanical and Electrical services. Each apartment is equipped with LED Lighting, modern power sockets (USB compliant), modern programmable heating systems, and much more. The site also features Photovoltaic cells located on the roof of the new duplex apartments.
The basement features advanced mechanical ventilation systems, heating and cooling for the state of the art gym, cinema room and resident's dining room.
Sutcliffe Consulting Engineers will also be undertaking the energy performance calculations for each apartment to comply with building regulations.
Sutcliffe Consulting Engineers are delighted to have been selected to design the Mechanical and Electrical services and continue to build on our relationship with Iguana Developments. We look forward to continuingly assisting them on this project and any future projects.
The apartments are on sale now and you can take a virtual tour via Iguana Developments website.