Sutcliffe Consulting Engineers celebrate 20 years in business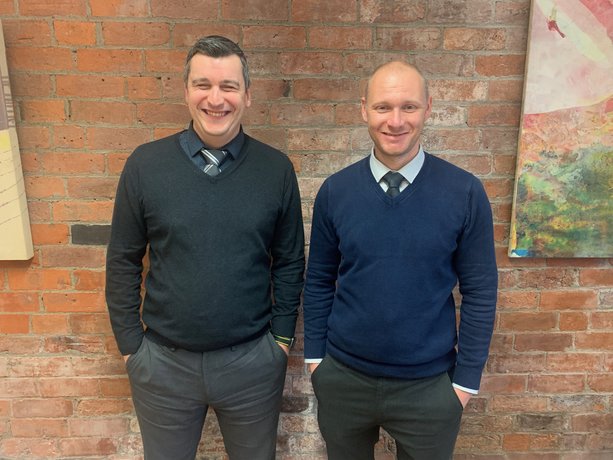 BUILDING Services Consultancy Sutcliffe Consulting Engineers are celebrating their twenty year anniversary in business this January 2020.
Sutcliffe Consulting Engineers started in 2000 and in that time has worked on over 6000 projects, including projects in Europe and the Middle East to flourish in their building systems design. Starting solely with Stephen Sutcliffe, the company now employs 11 staff members and it's office is based on Caroline Place, in the Hull city centre. When Steve retired in 2018, the company was placed in the capable hands of Richard Farrow.
Employing a carefully curated team, Sutcliffe Consulting Engineers has always held pride in being a place for learning and development. Engineers are welcomed into the company at varying levels and given support to excel in their studies and field of interest. Each Engineer is given a myriad of skills to help them deliver significant expertise in the design and supervision of building services design.
Managing Director and Mechanical Engineer, Richard Farrow prides himself on his forward thinking approach to Building Services Engineering which has made Sutcliffe Consulting Engineers one of the top performing Building Services Consultancies in the East Yorkshire region. With a fair and transparent approach, Richard remarks on the 20th anniversary stating:
'For any company to remain in business for over 20 years is a remarkable feat and for ourselves this is credit to the way Stephen and Sharon Sutcliffe operated the company from its inception in 2000 to their retirement in 2018. As Managing Director, I am proud to have taken over the day to day running of a company with excellent foundations and reputation. The hard work put in by Steve and Sharon, and all our valued members of staff over the years to build our reputation continues to ensure our success and longevity through good working relationships with clients and quality of work. With the support of my fellow Director, James Nicholson, we aim to build on this success over the coming years'
Working in numerous sectors, such as Education, Healthcare, Heritage and Industry, Sutcliffe Consulting Engineers are able to assist on a variety of projects. With their training in BIM, they're now looking to expand this skill in to further fields.
We anticipate seeing more developments from this company in the future and will watch with interest.