RetailRecovery launches providing free support to the retail sector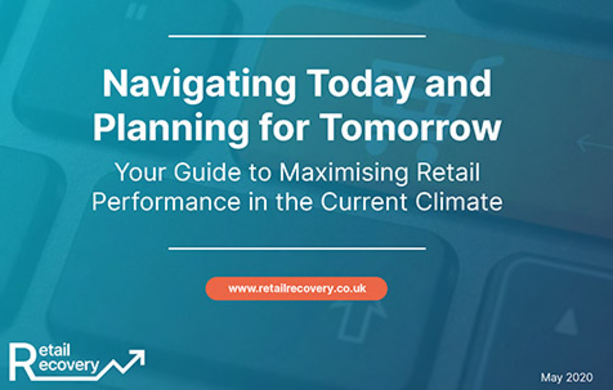 HULL & Humber Chamber of Commerce member Customer First Digital and Green Ginger Digital have brought together their 25 years of digital retail expertise, to create RetailRecovery.
Having worked with a number of well-known retail brands including Argos, Arcadia, Selfridges, Homebase, All Beauty, Sweet Squared, Hornby, De'Agostini, Nick Cranwell and Dave Trolle felt that creating a retail a simple and transparent retail consultancy offering was what the industry needed, with the onset of Covid-19.
Nick Cranwell co-founder of RetailRecovery says "We understand it is a challenging period for retailers in the current climate. Over recent months, the retail landscape has changed at a faster rate than we have ever seen before, with diverse challenges across all sectors and teams. Tough decisions are having to be made daily and we believe this will continue for the remainder of 2020 and beyond. That's where RetailRecovery can support retailers of all sizes and level of maturity"
As part of the launch, RetailRecovery are offering retailers access to their RetailEvaluator consultancy framework for free. RetailEvaluator gives you a simple, honest appraisal of your business from Operational, Marketing through to Fulfilment and grade your business across each of our 70+ scoring criteria. The approach enables retailers to identify where you should be spending your time and budget TODAY to hit the ground running TOMORROW.
They have also created a whitepaper, which allows retailers to navigate today and plan for tomorrow with over 110 practical recommendations across all elements of retail, including Operations, Trading and Marketing & Communications.
Frank Sondors, Client Partnerships & Strategy at <Intent> says "RetailRecovery's latest whitepaper is a must read for retailers, providing lots of helpful tips and actionable recommendations to navigate the challenges they face due to Covid-19"
Further details on RetailEvaluator and the whitepaper can be found at RetailRecovery's website.
RetailEvaluator: https://retailrecovery.co.uk/retail-evaluator/
Covid19 Retail Strategy whitepaper: https://retailrecovery.co.uk/covid19-retail-strategy/