RB takes action to support vulnerable communities in Hull in the fight against COVID-19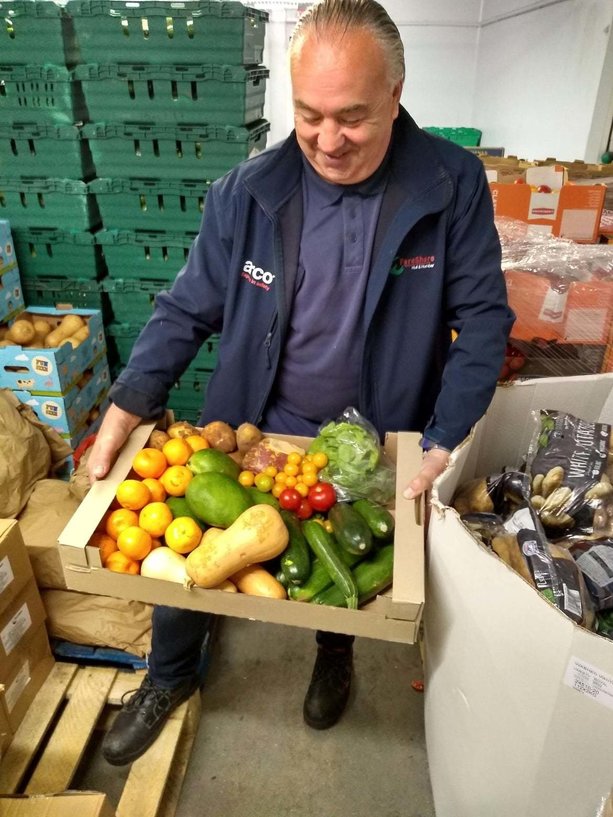 DONATIONS to six charitable projects will support the health and wellbeing of those most vulnerable and affected by the COVID-19 pandemic in Hull and the surrounding area.
RB, a global leader in hygiene, health and nutrition, has donated £266,000 to support severely impacted communities.
The donations will enable Fareshare, Hull Homeless Community Project, HEY Mind, John Cracknell Youth Enterprise Bank, The Food Partnership and Forum to continue critical support for the most vulnerable groups in our local community. Amongst those set to benefit are those at risk or impacted by food poverty, homelessness and mental health, as well as young entrepreneurs who may not be eligible for government business grants.
Established in Hull in 1840, RB has significant R&D and manufacturing operations in the city, employing 1500 people. This local donation builds on the global commitment RB has already made through its £32-million Fight for Access Fund.
Rachael Starkey, HR Manager, RB explains: "As a major employer in the region, we're delighted to be able to support the local community at such a challenging time. The pandemic is having a significant impact on people's health and wellbeing, and we are proud to be able to give something back with the help of these amazing charities."
Councillor Daren Hale, deputy leader of Hull City Council, said: "We are delighted to be working with RB to support some of our most vulnerable residents in the city.
"Charities in Hull play a vital role in supporting our communities, and these donations will continue to ensure we can assist people in what has been some of the most challenging times in recent years."
Economic hardship often leads to people being unable to achieve an adequate and nutritious diet. Fareshare will use their donation to supply and redistribute food to community organisations that support vulnerable people, and to support unemployed individuals in gaining employment in the food, logistics and warehousing sectors.


The Food Partnership will use the donation to better understand the food issues associated with the COVID-19 pandemic, and pilot new approaches to address food poverty and the underlying issues of financial exclusion.


Forum, working in partnership with HEY Smile Foundation, has set up a dedicated grants fund for charitable organisations using the donation, to support the diverse needs of local people impacted by COVID-19.


HEY Mind will use the donation to set up a service for individuals who are at risk of suicide or have attempted suicide. As well as supporting individual's at increased risk of suicide, the new service will support those who have experienced the death of a loved one through suicide.


Hull Homeless Community Project will use the donation to continue their support for local people at all stages of homelessness. The pandemic is having a significant impact on people from all walks of life, including individuals, families, young people, those fleeing domestic abuse and offenders.


John Cracknell Youth Enterprise Bank will use the donation to provide young entrepreneurs - who have been among the hardest hit economically - with business grants to restart their careers.