Law firm ranked in top six nationally for medical negligence and personal injury work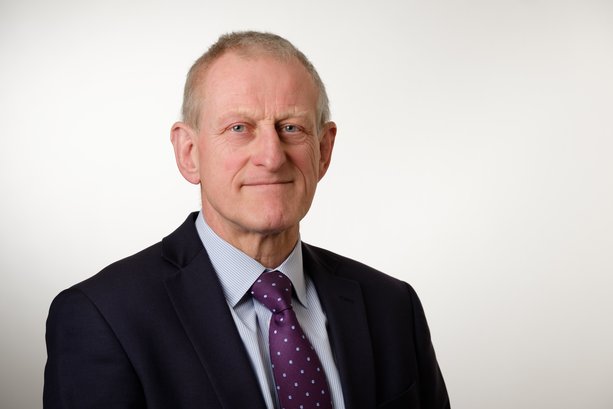 BRIDGE McFarland LLP was delighted to be selected as contenders for the prestigious 'Firm of the Year' award – there was a shortlist of seven firms outside of London chosen by the Legal 500 Panel. This is not something Firms can nominate themselves for; the shortlist is purely based on the judgement of the specialist panel.
As the only Firm to be shortlisted in the East Midlands Bridge McFarland are now confident in their position as industry leaders in this field of law in the local area, and would welcome anyone who has a potential medical negligence of personal injury claim to get in touch directly.
Senior Partner and Head of Clinical Negligence in Louth Stephen Lambert explains why Bridge McFarland stands out from the crowd; "We strive for excellence in everything we do and every client is valued and supported through the process of making a claim. We give the cases we manage the appropriate time and attention necessary to ensure the best possible outcome for the victims of negligence or injuries".
"We have a Professional Negligence department who regularly take on cases where someone who has been the victim of medical negligence or a personal injury has had their case settled by a legal representative for far less than it should have been. Under-settled claims can be hugely damaging to recovery, we would urge anyone considering bringing a claim to go with a properly accredited firm and avoid online-only factory-firms".
Partner Mike Wilson leads on negligence claims in under-settled cases; "If you have suffered an injury you put your trust in your lawyer to be in your corner fighting to get you the best outcome. Unfortunately far too often we see cases where claims have been under-settled because over-worked or under-supervised legal teams are more focussed on churning out cases rather than ensuring every client receives the compensation they deserve."
"I work closely with our Clinical Negligence and Personal Injury teams and they are often dismayed by the lack of care and expertise shown in those cases which can make all the difference between a good result and a bad one".
Partner Lorraine Taylor often advises the Professional Negligence team when they are investigating Clinical Negligence cases that have potentially not been appropriately managed or under settled by other firms; "building a strong case takes a long time, there are experts to consult and witnesses to meet with – too often we see this process being rushed and not being dealt with competently, and I think that there are certainly times when defendants look at the firm bringing the claim and know that a low early settlement offer will see them off – that is not the case with us. We have an experienced team of lawyers and we use renowned medical experts to ensure that our cases are properly investigated and our clients receive the appropriate level of damages in settlement of their claim".
Partner Kathryn Hudson leads on Personal Injury work in Grimsby "We know that we work to an exceptional standard, but it is rewarding to have that confirmed by an international organisation such as the Legal 500.
"None of this would be possible without our amazing team of assistants, secretaries, costings experts and prestigious legal professionals. I have been with this Firm from the early days and I am incredibly proud of the fantastic service we can deliver."
Bridge McFarland LLP has been recognised by the Legal 500 for many years and were delighted to be named the top law firm in Lincolnshire by Legal 500 for clinical negligence and personal injury work in 2019. This is the first time that they have been shortlisted for the highly converted 'Firm of the Year' (outside London) award, and while they did not secure the top spot they should be commended for such a prestigious achievement.
If you have any questions about personal injury or medical negligence law, or if you would like to talk to our team about a closed case that you think may have been under-settled then please feel free to get in touch with our friendly team: https://www.bridgemcfarland.co.uk/