DFDS Seaways welcomes new Operations Director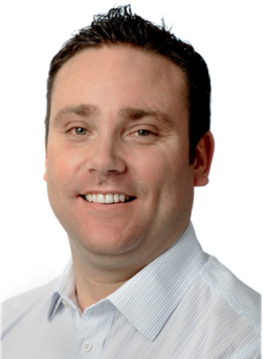 DFDS Seaways has appointed Jonathan Lowden as Operations Director.
Jonathan, who is currently the Director of Bogie Systems for Wabtec UK, takes up his new role on January 3rd, 2022, and will be based at DFDS Seaways operational site at the Port of Immingham.
Responsible for all landside operational activity and associated infrastructure as well as the central services team, Jonathan's appointment will build upon DFDS's cultural and business development journey.
Andrew Byrne, Managing Director of DFDS Seaways, said: "I am delighted to welcome Jonathan to DFDS. Jonathan has enjoyed a long and successful career in senior operational and commercial roles and this has helped him develop into a highly effective leader with a broad range of experiences and skills.
"DFDS still faces a number of challenges post Brexit and as the economy recovers from the COVID pandemic, but there are also significant opportunities for growth which I am confident Jonathan will ensure are maximised."
Jonathan added: "It is with great excitement and passion that I seize this fantastic opportunity to join DFDS Seaways. It is essential to acknowledge and pay tribute to the incredible people that I have worked alongside in my career to date. The skills, expertise, commitment, drive and individual qualities that each person has contributed are hugely valued. With the principle of appreciating every person alongside the drive for high standards, attention to detail and efficiency, I look forward to driving DFDS Seaways to even greater heights."