Alan's mammoth challenge for Alzheimers's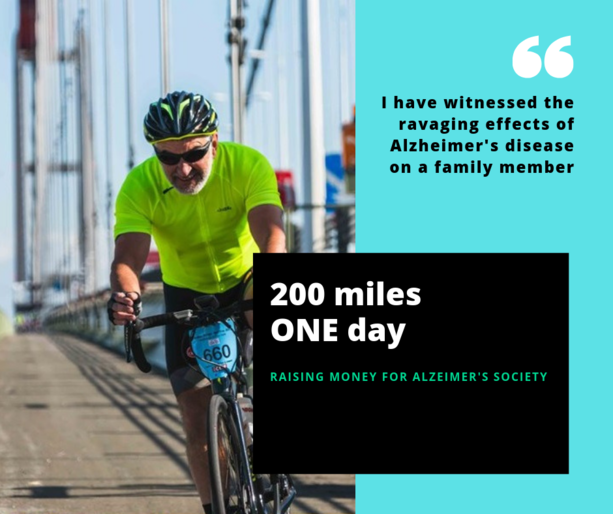 FOUR years ago today, and against my better judgement I took part in my first ever 100 mile ride as part of Forrester Boyd's 80th anniversary celebrations. My reservations stemmed partly from the fact that when I was asked to participate I didn't own a bike and partly because the idea of cycling 100 miles in a week, let alone a day, seemed like folly.
At the time I had serious doubts about my ability to get to the finish line. Rather than sit down and worry I designed a training plan, pretty much stuck to it and managed to make it all the way to the final destination. At the time I drew analogies with business which I think still hold true – the importance of setting challenging targets, sitting back to plan how you can achieve them and then putting the plan into action (with necessary review and revisions along the way).
In the four years since that first big ride I have witnessed the ravaging effects of Alzheimer's disease on a family member. Anyone who has experience of this awful illness will need no telling that it is not only distressing for the sufferer but also for all those around them. I would now like to play my own small part in trying to help people who are already suffering and to prevent any more than necessary falling ill in the future.
Over the next month or so I am therefore going to be asking as many people as possible to sponsor me to indulge in what has become part of my way of life: cycling. In order to make this a fair exchange I am aiming to do something that I have never attempted before (and which frankly I would have considered insane four years ago) and cycle 200 miles in one day, specifically the 8th September.
This is not an official Forrester Boyd event but I am going to abuse my position as a partner to raise awareness of my fundraising efforts and ask anyone reading this to give as generously as they are able. You can make a donation via JustGiving here. Massive thanks to anyone who is able to help