Training Services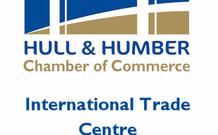 The International Trade Centre offers an extensive range of high quality import and export courses covering the different terms, procedures and regulations involved in the world of international trade. We also offer bespoke training courses upon request.
We have Institute of Export qualified and highly experienced HMRC trainers delivering a number of courses that are accredited by the British Chambers of Commerce (BCC) and other standalone courses.
The courses accredited by the BCC could help you and/or your employees to achieve a Foundation Award in International Trade. This is a nationally recognised award which delegates will achieve upon successful completion of six accredited courses.
Our programme of international trade courses currently includes:
Understanding Export - BCC Accredited
Export Documentation - BCC Accredited
Methods of Payment including Letters of Credit - BCC Accredited
Incoterms - BCC Accredited
Customs Procedures and Documentation - BCC Accredited
Preference Rules of Origin - BCC Accredited
Import Procedures including Inward Processing - BCC Accredited
Union Customs Code (UCC) and Authorised Economic Operator (AEO)
Customs Warehousing
Understanding Commodity Codes
Please click here to view our timetable of courses.
Customs support grant funding is available from HMRC with up to 100% of training cost covered. Please note the availability of this funding is limited and eligibility criteria applies. The deadline for applications has been extended to 31st January 2021. Please click here to find out more (https://www.customsintermediarygrant.co.uk/)

For further information or to book on to any of our courses, please contact Lorraine Holt at
Tel: 01482 324976
Email: l.holt@hull-humber-chamber.co.uk