Wilkin Chapman solicitors remains firmly at the top of the region's legal tree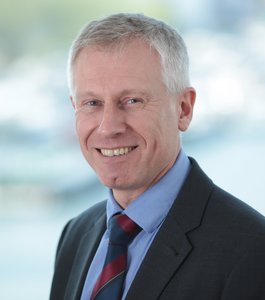 WILKIN Chapman solicitors has cemented its position as the largest law firm in the Humber and Lincolnshire regions, following the release of national statistics.
In The Lawyer's publication of the UK's Top 200 law firms, based on revenues, Wilkin Chapman is once again placed at number 106 – a position which puts it firmly at the top of the regional tree.
Meanwhile two other autumn releases, Legal 500 and the Chambers UK Guide, also provide good reading for the firm.
With legal offices in Grimsby, Lincoln, Louth, Alford, Horncastle and Beverley complemented by a Business Solutions offer in Doncaster, the firm has almost 500 employees and continues to grow its operations, having acquired its South Yorkshire office in 2018.
Legal 500, which combines extensive research with clients' experiences, has published its annual directory for 2019 – with rankings, from one to four, based on its findings. With high praise for areas including corporate and commercial work, family matters, agriculture and debt recovery, Wilkin Chapman solicitors received four number one rankings within its total of 14.
Pulling out key areas, the firm is delighted with a new entry, at Tier Three, for the East Midlands Property Litigation Team (East Midlands covers the Grimsby headquarters and offices in Lincoln, and the Wolds). Key figures within the team are noted, along with the industry-focused approach.
This firm is also thrilled to report that Head of Recoveries and Partner Chris Grocock has been named as a 'leading individual' in Debt Recovery - the only lawyer at WCLLP to have received this review. Meanwhile, Senior solicitor Tom Hickingbottom, has been described as a 'rising star' within Dispute Resolution.
The firm's Tier One rankings remain strong for 2019, with four East Midlands teams achieving the top status. In all, it was clear how the firm's 'sector focus' is a strong influence in the way Partners and their colleagues work. Special mention is given to its work with Armed Forces families, the energy and renewables field, education and academies, agriculture and debt recovery. Tier One departments were Family, Commercial Property, Agriculture and Debt Recovery.
Chambers UK, meanwhile, singles out a number of individuals for particular praise with band ratings and mentions for Catherine Harris (Partner Agricultural and rural affairs), Lisa Jane-Howes and Imogen Holmes (Private Client), Russell Eke (Corporate, Mergers and Acquisitions), Ruth Brewin (Commercial Property) and Lisa Boileau (Family/Matrimonial).
Senior Partner Andrew Holt is delighted with the recent news, saying: "What is especially pleasing is the personal praise for a whole host of our legal professionals, for the way in which they build relationships, are steadfast in their approach and who combine their substantial legal knowledge with professional empathy to achieve the very best for clients.
"Our position at 106 in the Top 200 law firms for the second successive year is proof of our ability to remain strong in an environment that has seen a lot of movement on a national sector level," added Andrew.