Up-and-coming local football star scores sponsorship from leading East Yorkshire marketing agency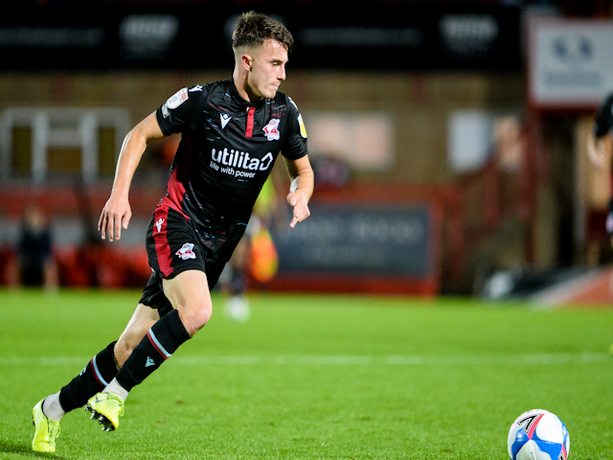 HUMBER-BASED marketing agency Sowden + Sowden are delighted to have signed a player sponsorship package for local Scunthorpe United 'the Iron' player George Hornshaw, as he looks to progress his promising professional career over the 2020-21 season.
George, 20, who plays Midfield, kick-started his football career in the 2017-18 campaign after graduating from the club's academy scholarship, gaining a man of the match award for his debut Checkatrade trophy performance against Leicester City U21s. He has since made a further seven appearances for the Iron, clocking up a total of 582 minutes on the pitch.
The sponsorship comes as a gesture of support for George's mother Jo, Head of Accounts, Operations and People for the agency, as well as serving to help George develop his skills on the field during uniquely challenging times.
Polly Sowden, Director at Sowden + Sowden, said: "We're delighted to have signed this exciting sponsorship package for George as he continues to build a promising future in professional football. Everyone on our team is proud to be showing our support in a more meaningful way, not just to George but also to our long-time colleague Jo. Once the challenges of Covid are a thing of the past, you can be sure we'll all be cheering him on in the stands!"
In addition to his supporter-voted man of the match award, Hornshaw's first outing against Leicester U21s saw him gain valuable premier league experience. He made further Checkatrade trophy appearances during the 2018-19 and 2019-20 seasons, against Wolves U21s and Grimsby Town, respectively.
Commenting on the sponsorship, George said: "I'm incredibly grateful to the Sowdens team for sponsoring me so that I can build on the experience I've already got and take my football career to new heights. My mum's work ethic has always been a huge inspiration for me, and I'm striving to recreate the same level of dedication and ambition in every game on the pitch."