Sowerby Chartered Accountants appoint two new Directors following continued growth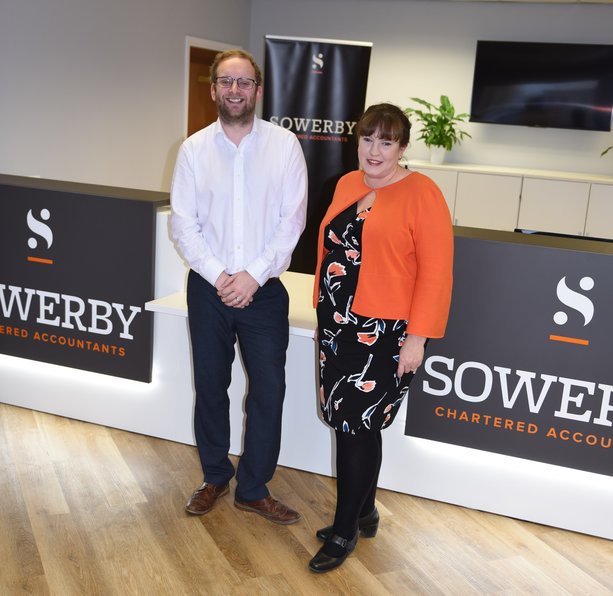 East Yorkshire accountancy practice Sowerby Chartered Accountants is delighted to announce that Katy Booth has joined the business as a Director, strengthening the firm's client offering locally and nationally.
In the new year Phil Silvester, will also be appointed as a Director having been part of the team for 14 years.
Sowerby Accountants have seen significant growth over the past decade and believe that this is largely down to their focus on exceptional client service from experienced and committed staff across both offices in Beverley and Goole.
Katy joins the firm with over 23 years' experience having been one of the first professionals to pass the prestigious Corporate Finance Qualification. In her previous roles Katy has acted as a lead advisor on large portfolio businesses, including UK SMEs, small groups of companies, LLPs, and partnerships. In addition, Katy has experience in strategic planning, modelling, and raising finance. Throughout her career she has dealt with large scale due diligence transactions and helped raise millions in capital.
Katy said: 'I am delighted to join such an ambitious and progressive firm. With my corporate finance experience within the SME market, along with my general practice background, I aim to deliver innovative and practical solutions to a range of clients. Focusing on early-stage businesses through to exit, I hope to enhance the already strong team at Sowerby.''
Phil, who was recently shortlisted for Yorkshire Accountant of the year, predominantly works within the hospitality, construction, and aggregates sectors. He undertakes a mix of business advisory work ranging from helping clients with their pricing to large scale projects and preparing forecasts to support funding applications. He is known for the variety of work he does with clients who feel as though he is an instrumental extension of their internal team.
Phil is looking forward to his new role:
'' I have always enjoyed getting to know how my clients operate as I feel the details are essential for helping them and their business move in the right direction. I am excited to grow my portfolio of clients and to do so at Sowerby, where the culture has helped me develop my skills beyond just accountancy.''

Sowerby are pro-active about recruiting talent whilst also encouraging internal development within their team. When it comes to clients, the firm believe in making accounting mean something to people's lives. The bespoke expert service is built from a deep understanding of their client's aspirations and concerns.
Richard Skewis, partner, noted:
''With the practice's continued growth, we are always looking for good quality staff, so when the opportunity to welcome Katy into the Sowerby family presented itself, we had no reservations in offering her a position. Her skill set will strengthen the team at Sowerby and allow us to continue to progress. We have also announced the promotion of one of our long-standing members of staff, Phil Silvester, who has been with the practice for over 10 years and become a valued member of the team. His promotion highlights the opportunities for advancement that are available to all current and future Sowerby staff."
He also added that "Sowerby are still looking for passionate team members who want to be part of a growing and proactive firm and are keen to hear from anyone who feels they would like to develop their career."