Skills Bootcamp in Import and Export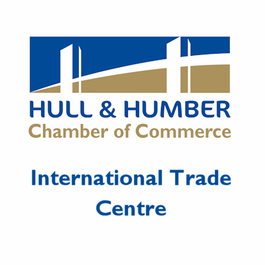 The Hull and Humber Chamber will be delivering Skills Bootcamps in import and export procedures, documentation and compliance. Our programme provides an opportunity to participate in a funded programme of support delivered by an expert team of international trade experts giving learners the opportunity to build up sector-specific skills and support towards advancing their career.
Whether you are looking for a career change or wanting to progress in your current workplace, our Skills Bootcamp in Import and Export could open the door to a range of new and exciting opportunities.
Our dedicated training programme will help Learners develop the knowledge and skills required to successfully work in an import and/or export related role as well as gain the nationally recognised BCC Foundation Award in International Trade.
What you will learn:
Understanding Export
Export Documentation
Import Procedures (including Customs Warehousing, Inward Processing, Outward Processing, Temporary Admission)
Customs Compliance, Documentation and Procedures
Incoterms
Understanding Commodity Codes
Preference Rules of Origin
Methods of Payment and Letters of Credit
Customs Declarations, including CDS
Export Controls and Licensing
You will benefit from weekly sessions with a dedicated mentor plus high quality teaching from experienced tutors, plus much more. Learners will need to dedicate time to include 60 guided learning hours over 16 weeks.
Who can apply?
You can apply to join our Skills Bootcamp if you:
Are aged 19+
Live in England
Are employed, self-employed, have recently become unemployed or are returning to work after a break
How do I apply?
Please contact Lorraine Holt for further information and an application form. Email: j.whitehead@hull-humber-chamber.co.uk
About Skills Bootcamps
Skills Bootcamps are flexible courses of up to 16 weeks, which give people the opportunity to build up sector-specific skills and fast-track to an interview with a local employer. These courses are fully funded for learners.
Skills Bootcamps are developed and delivered in partnership with employers, further education training providers and local government. The training and support available is aligned with local and national demand for skills, ensuring that people have direct line of sight to a job and support people to get skills for life.
A Skills Bootcamp could be for you if you are:
Looking to progress in your current sector
Looking to change jobs or explore a new industry
Currently employed or self-employed
Recently unemployed
Information for Employers
Employers contribute up to 30% of the cost of training if they want to use Skills Bootcamps to train their existing employees.
Existing employees may need time to study and attend classes depending on their working hours and status and the flexibility of the course.
What are the benefits of Skills Bootcamps for employers?
They help your business to:
Develop a loyal and talented workforce with the skills you need quickly
Futureproof your business in a rapidly changing labour market
Improve your productivity; learners are motivated to learn new skills, provide new ideas and a fresh perspective
Recruit staff with the right training and skills from the outset
Get access to a pipeline of skilled adults by working with existing Skills Bootcamp providers
Employers interested in training existing staff through the Skills Bootcamp should contact Lorraine Holt at j.whitehead@hull-humber-chamber.co.uk