Regional business group sets out 'plan for prosperity' to Chancellor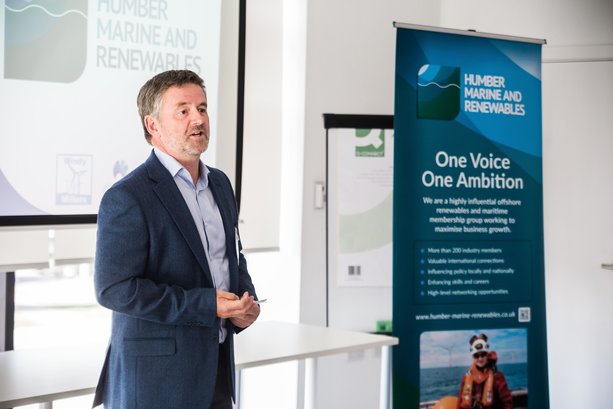 It a letter to Mr Hunt, the leading business development group has set out its top priorities to secure and increase investment and jobs in the Humber region's green energy sectors.
It has asked the Chancellor to:
Expand, and focus on, skills, training, retraining and apprenticeships
Allow freeport designated zones greater flexibility in planning, to support critical infrastructure-related onshore activities
Use devolution to support operations and maintenance (O&M) supply chains
Direct freeports to collaborate in support of maritime decarbonisation
The Autumn Statement is due to be delivered on November 22, and will be the final one before the next general election. HM&R, which supports supply chain companies across the Humber region and North Yorkshire, is urging the Chancellor to incorporate its suggestions to ensure a 'joined-up' approach with the aim of significantly boosting the regional economy.
The organisation's chair Iain Butterworth said: "We know from our members that there is a wealth of opportunity in this area that if fully realised would unlock long-term business growth, supporting the local economy and increasing the number of jobs in the renewables and marine sectors. They are raring to go.
"However, there are many initiatives partly underway, and this can seem confusing from the outside. Our members are keen to present an holistic view of the emerging sectors in the area and how they would be best brought together.
"That's why we set out the four key areas on which the Chancellor must focus to benefit all businesses in the region, whether they are part of the marine and renewables sector, engaged in the new Freeport initiative or the emerging carbon capture and storage projects."
Mr Butterworth said that all of these plans were exciting and would be beneficial to the area, but that they had to be considered together to ensure maximum gains for the benefit of communities.
"That's why we put training and skills at the top of our list. We are acutely aware that with new industry, additional skills and knowledge are required and people can feel locked out of those opportunities. Having a clear plan to support young people into new sectors and retrain those moving into them is essential."
Mr Butterworth added that there is a shared vision across the Humber, supporting decarbonisation of heavy industries, expanding the existing ports to attract new business and extending the focus on innovation that has been shown to support supply chain growth.
He said: "We hope the Chancellor will take note of our suggestions. We are simply asking for the inclusion of these important themes into existing plans to ensure everything is 'joined up'. HM&R are ready to support the region in achieving its collective aims and delivering positive changes for the benefit of all."