Property experts accepted as members of the Equity Release Council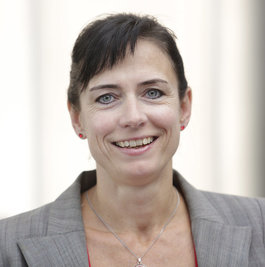 PROPERTY experts at the region's largest law firm are delighted to have been accepted as members of the Equity Release Council.
Wilkin Chapman solicitors' domestic property team now has a senior specialist in equity release at each of its six offices in Grimsby, Lincoln, Beverley, Alford, Louth and Horncastle, who offer impartial advice when someone is going through the process.
It is a requirement that everyone engages a solicitor, before finalising their arrangements, to act on their behalf and ensure 'Safe Equity Release' – providing advice in line with the Council's Statement of Principles.
As reported, there has been a large rise in the number of over-55s in the UK using equity release to fund retirement, with a growth of more than seven per cent recorded each quarter since 2016.
This has increased awareness of the need to further safeguard those considering equity release, says Partner and Head of Wilkin Chapman's domestic property team, Claire Parker. And, she adds, being accepted as a council member, is recognition of the work the firm has already done in this area.
"The work we do, in meeting people individually, ensures those looking at equity release fully understand the implications of doing so and are making an informed decision with no undue influence," explained Claire.
"Of course, for many people equity release offers a fantastic way of being able to enjoy retirement or offer a relative a financial helping hand. But it is vitally important that details are explained fully, a property will very often be individuals' or couples' largest asset and any decision affecting the money tied up in it – both now and in the future – deserves extremely careful consideration," she added.
Operating for more than 25 years, the Equity Release Council exists to promote high standards of conduct and practice in the provision of and advice on equity release.