Partnership with Doncaster Rovers FC Extend for a Further 3 Years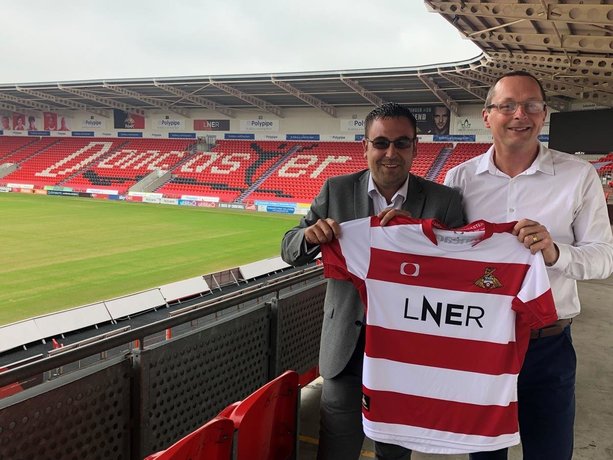 COPY Print Scan Ltd have extended their commercial partnership with Club Doncaster for the next three years.
Originally established in 1998, Copy Print Scan have over 20 years of industry experience Supplying & Maintaining Mono, Colour MFP's along with supporting Wide Format Printing devices.
The Doncaster based company, who also have offices in Hull and Sheffield, have been supporting Club Doncaster for the last seven years, and are one of over 50 official partners working with the club.
Sales Director Andrew Thompson said: "The Partnership between ourselves and Club Doncaster has worked well for the last seven years and we have been really pleased with how the relationship has developed.
Head of commercial at Club Doncaster, Jon Warburton added: "We are proud of our partnership model and it gives us great confidence in our delivery when companies such as Copy Print Scan Ltd continue to support us year after year.
"It's an exciting time to be part of Club Doncaster as we look to expand on our official partnership model and the work we are doing throughout the borough and beyond."