Myton Law advises Parkol Marine on £3m vessel export contract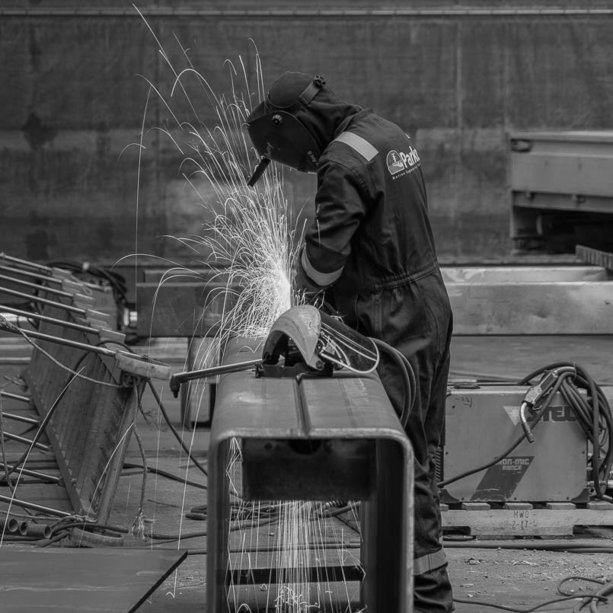 HULL-based, specialist shipping, rail and logistics firm Myton Law has advised boat builder Parkol Marine Engineering on a vessel build and export contract with an Irish fishing company worth over £3 million.
The order for the 27-metre trawler is the first boat to be built by Parkol for export. Established around 50 years ago, today the family-owned business has boatyards in Whitby and Middlesbrough and is one of the most successful boat, ship and trawler builders in the UK.
Myton Law wrote and negotiated the vessel build contract and wrote or advised on various cross guarantees involving UK Export Finance and Natwest.
The vessel build at Middlesbrough is underway with completion expected by April 2021.
Commenting Sally Atkinson, Director of Parkol Marine Engineering, said, "Winning this export deal was an important milestone for our company. Now that we have this export experience under our belts, we aim to win more business overseas and have another build for export in the pipeline."
Myton Law's John Habergham said, "As always Myton Law is delighted to have supported Parkol in putting in place the various agreements required. Building for export was new territory for Parkol and required appropriate revisions to its build contract.
"Normally, a vessel build contract gives progressive title to the buyer following build stages and payments. In the case of this build for export Parkol is required to retain title until completion, so additional finance and payment guarantees had to be arranged.
"The commission is testimony to the design and build skills for which Parkol is highly regarded and Myton Law is proud to have played a part in securing the agreement."
A DEpartment for International Trade initiative, UK Export Finance's mission is to ensure no viable UK export fails for lack of finance or insurance.
Hull-based Myton Law also acted for Parkol Marine Engineering to negotiate build contracts, worth in total over £5 million, for two new vessels launched for sea trials in September, the
200-ton, twin-rig trawler Reliance III, destined for Banffshire to work netting prawns and white fish, and the 260-ton Havara, a salmon feed support vessel headed for the Shetland Islands.
Myton Law provides specialist legal services for clients across the UK and beyond from its Hull offices overlooking the River Humber. In addition to shipping, rail and logistics law, the firm's expertise includes insurance, commercial property, renewables and international trade law.