Law firm steps out for Christmas campaign to help our veterans and their families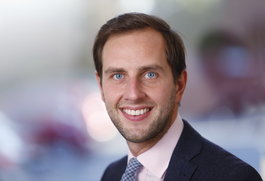 A MAJOR campaign to help Britain's military veterans will see hundreds of employees at the region's largest law firm take part in fundraising walks in the run-up to Christmas.
On Armistice Day, Wilkin Chapman solicitors announced its support for the Christmas campaign being launched by the national charity Walking With The Wounded.
Called Walking Home For Christmas, people are challenged to 'step out for those who have served' and organise fundraising walks during this festive season, with money raised donated to veterans in need and their families.
With almost 500 employees across Grimsby, Lincoln, Louth, Horncastle, Alford, Beverley and Doncaster, Wilkin Chapman solicitors and Business Solutions will be organising a whole host of staff and family 'step-outs'. The target is to raise £4,725 – the amount needed to support one veteran per office, seven in total, to undergo intensive one-to-one mental health care.
The fundraiser comes as Wilkin Chapman has been awarded an Employer Recognition Scheme Silver Award in recognition of its commitment to serving the country's serving personnel and veterans.
After gaining a Bronze Award less than a year ago, the firm is delighted to have stepped up to silver so quickly as it looks to further its relationships with, and support for, the military sector.

Partner and military sector lead James Marsden will be one employee 'stepping out' for Christmas and is encouraging every member of the Wilkin Chapman team to take part.
"This is a way of showing our support for those who have put themselves in often life-threatening situations for the nation and its people. There are some veterans, who will have walked in dangerous environments who now need our help, and we can walk in safety to do just that.
"Bringing our teams together in this way will also be a way to unite everyone for a really good cause in the run-up to Christmas. Of course, friends and family are welcome - the more the merrier as we look to reach our fund-raising target," added James.
James has been instrumental in putting plans and policies in place to support the military and is therefore delighted to see the firm receiving a Silver Award, which is presented to organisations that demonstrate their support for the Armed Forces community in a range of areas, including the employment of veterans.
Commenting on the recent announcement of the 2019 Employer Recognition Scheme Silver awards, which included Wilkin Chapman, Defence Secretary, Ben Wallace said: "These awards recognise the outstanding support for our armed forces from employers across Britain and I would like to thank and congratulate each and every one."
Minister for Defence People and Veterans Johnny Mercer added: "We're working closely with businesses to help them further understand the huge value that veterans, reservists and military spouses can bring to their organisation."
If you would like to get involved in Walking Home For Christmas, go to www.walkinghomeforchristmas.com