Introducing 'The No Way Trust' Charity as it marks 25 years of making a difference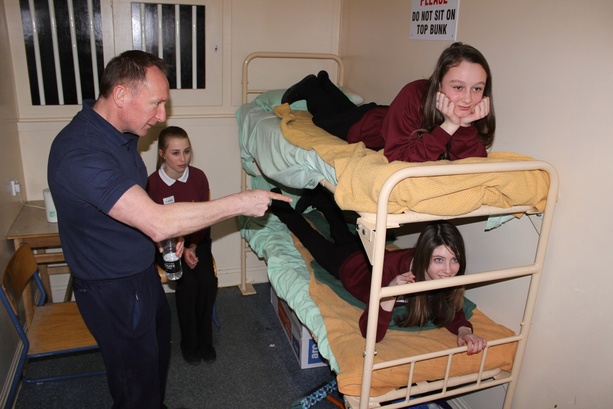 THE No Way Trust (more commonly known as Prison! Me! No-Way!) is a Hull Born charity set up by three Hull Prison Officers in 1993. The charity has in the intervening years expanded across Hull, Yorkshire and many regions of England and Wales. The Trust provides an extensive range of learning for life programmes for children and young people aged 8 to 18.
Services provided help young people to think carefully about the decisions they make throughout their lives, stay safe and positively manage the temptations of modern society, and increasing risks posed through social media. Other learning features include raising awareness about the causes, consequences, penalties and impact of crime and antisocial behaviour and how the law and justice is administered and protects. Collectively, helping young people and their communities to reduce crime, reoffending and anti-social behaviour and contribute towards creating safer communities for all.
The Trust is committed to helping reduce the number of young people in the criminal justice system and prevent offending starting. They also help young people develop peer respect and realise the many dangers that they can inadvertently be subjected to, due to their own naivety and vulnerabilities and how poor choices made now could impact on their futures.
Programmes provided are supported by life size Street Sets and other drama sets for role play, replica Prison Cells, real life law professionals, serving and ex-offenders, mock courts and much more all with a commitment to helping the neediest, vulnerable, and underprivileged; inclusive of all. 2018 celebrates 25 Years of The No Way Trust making a positive difference.
Following a visit by the Truyst, a pupil at Spalding Secondary School said: Today 'Prison Me No Way' came to my school and I absolutely loved it! I am so thankful that they came to my school and gave me and everyone else such an amazing experience. Listening to Anthony was my favourite bit because he said so many things about his life that was really sad. He also said 'education is the key to success' which really gave me motivation, it made me really think about my choices and my life. Anthony is literally my biggest motivation now to wake up every morning and work as hard as I can and choose carefully. I hope that one day I achieve my goal of becoming a police officer I can look back and remember who motivated me to work hard and never give up. Thank you so much for this amazing day!
The Trust has worked with over One Million young people face to face over its 25 years
The Trust works with over Fifty Thousand children & young people face to face annually
The Trust's work is proven to help shape positive attitudes & behaviour amongst the young
If you would like to support or learn more about the charity and its work, please visit:
Website www.pmnw.co.uk Twitter: @pmnw1
TEL 01482 224382
Click here to download the Annual Dinner Flyer