Former Chancellor Lord Lamont to speak on the Humber and Brexit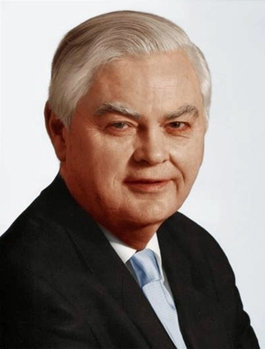 LORD Norman Lamont, a former Chancellor of the Exchequer, will be the speaker at the Chamber's AGM and Lunch on March 1.
Lord Lamont of Lerwick grew up in Grimsby, served in Government for 14 years and became Chancellor of the Exchequer when John Major was Prime Minister after he succeeded Margaret Thatcher. Lord Lamont's mother, who continued to live in Grimsby, famously broke the news of his resignation from the Government when she phoned a young reporter on the Grimsby Telegraph, giving her son's local paper a world exclusive.
Today, Lord Lamont currently Chairs the Chelverton UK Dividend Trust and is a director of several other investment funds. A well-known supporter of Brexit, he continues to take an interest in Grimsby and Cleethorpes Regeneration Partnership.
Lord Lamont will talk about Grimsby, The Humber, Brexit and Britain at the lunch which will start at 12.30pm following the Chamber's AGM.
Anyone is welcome to attend the lunch with Lord Lamont at Healing Manor, near Grimsby, on March 1, at 12.30pm, although the AGM which starts at 10.30am is restricted to Chamber members only.
For more information and to book your place, visit the events section on the Chamber's website, www.hull-humber-chamber.co.uk or call the Grimsby office on (01472) 342981.