Covid-19 testing for peace of mind from Atropa Pharmacy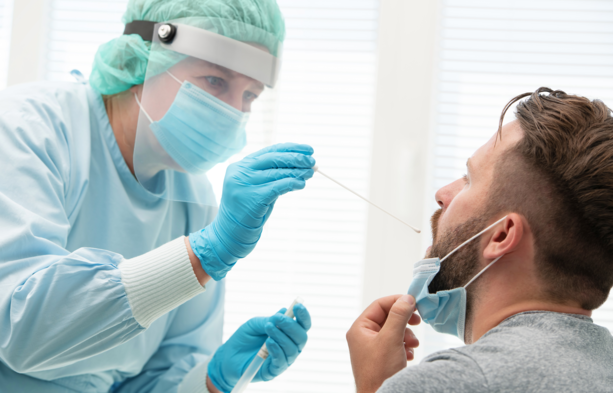 A rapidly developing online business from Hull providing prescription delivery and private clinical services across the UK, has launched a Covid-19 testing solution for employers in Yorkshire and The Humber from their new Blood Clinic on National Avenue.
As lockdown eases and places of work begin to re-open, employers must plan how they can return to the workplace in a way that cares for their people and safeguards their health and wellbeing.
Employers have a duty of care to identify and manage risks to ensure that the workplace is sufficiently safe to return to and need to take their time with gradual returns to work to test necessary health and safety measures.
Atropa Director Bryn Smales explains: "Many employers want to avoid extended quarantine or isolation requirements that prevent their employees from returning to the workplace for weeks and disrupt their operations and are now introducing a return to work Covid-19 testing strategy.
"At Atropa Pharmacy, we are supporting employers from both small and large organisations keeping their people safe by providing Covid-19 testing services designed to meet the latest government guidelines.
From their brand new Blood Clinic on National Avenue, Atropa can carry out either a PCR swab test to check whether staff have got the virus, or an Antibody Test to check whether they have had the virus or built up any immunity.
Atropa's specialist clinical team is on hand to look after you throughout the testing procedure and can return results within 48 hours of receipt by the laboratory.
For larger groups and to avoid downtime, Atropa can even visit your place of work. By observing strict government medical guidelines and protocols, their clinicians will attend site in full PPE to carry out testing on employees.
PCR testing for overseas travel
Proof of a negative Covid-19 test result for people travelling abroad is also becoming increasingly necessary.
As more countries start to enforce local immigration restrictions, travellers now face the prospect of requiring a PCR swab test and certificate to prove that they are Covid-19 free.
With a fast turn around and affordable prices, Atropa Pharmacy can return a PCR test result within 48 hours of receipt by the laboratory to ensure your employees can look ahead to their trip safe in the knowledge that they are 'fit to fly'.
To enquire about Covid-19 testing for your workforce, please call the Blood Clinic on 01482 351209
To find out about our full range of services including private blood testing, travel vaccinations and prescription delivery visit: www.atropapharmacy.co.uk
To discuss corporate services including staff wellbeing and occupational health screening, please contact John Holmes on 07401 231 856 • john@atropapharmacy.co.uk