Boost Your Business Performance!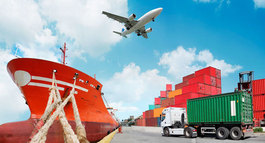 Do you want to develop and enhance your international trade knowledge and skills and/or those of your employees?
We are pleased to announce that from September, we will be offering an extensive range of high quality import and export courses covering the different terms, procedures and regulations involved in the world of international trade. We will also be offering bespoke training courses upon request.
The Hull & Humber Chamber will have Institute of Export qualified and highly experienced HMRC trainers to deliver a number of courses that are accredited by the British Chambers of Commerce (BCC) and other standalone courses.
The courses accredited by the BCC could help you and/or your employees to achieve a Foundation Award in International Trade. This is a nationally recognised award which delegates will achieve upon successful completion of six accredited courses.
Our programme of international trade courses currently includes:
Understanding Export - BCC Accredited
Export Documentation – BCC Accredited
Methods of Payment including Letters of Credit -BCC Accredited
Incoterms – BCC Accredited
Customs Procedures and Documentation – BCC Accredited
Preference Rules of Origin – BCC Accredited
Import Procedures including Inward Processing – BCC Accredited
Union Customs Code (UCC) and Authorised Economic Operator (AEO)
e-zCert Workshop
The above courses can be booked individually or as a set of six. Discount is available when booking six or more accredited courses.
For further information or to book on to any of the above courses, please click here or contact Lorraine Holt at l.holt@hull-humber-chamber.co.uk