Big Malarkey means business in push to improve literacy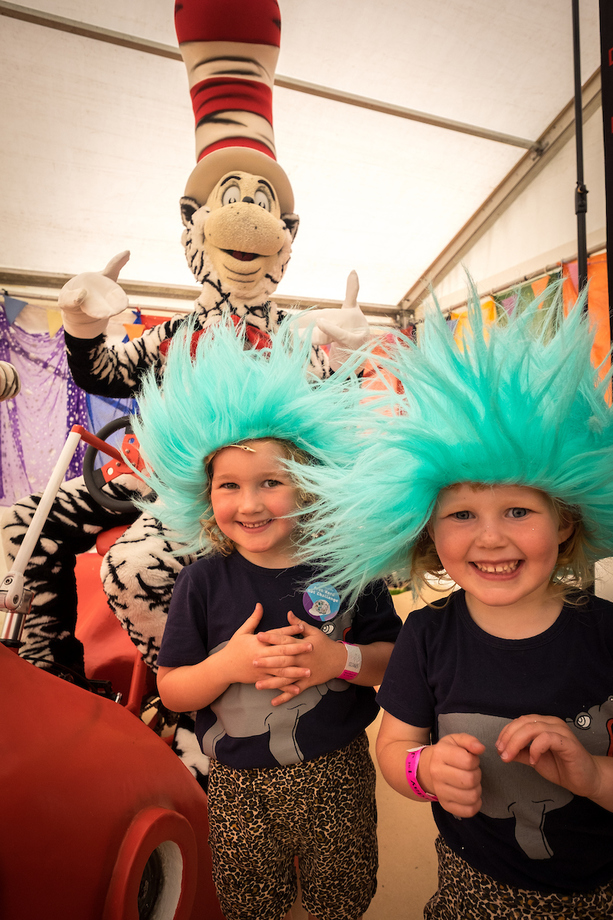 A CHILDREN'S literature festival which was one of the highlights of Hull's City of Culture year is seeking the support of businesses as it sets out to write a second chapter.
Produced by Hull Libraries, The Big Malarkey will return to East Park in Hull from 20–24 June this year, with organisers now working hard to assemble a packed programme featuring some of the UK's favourite children's authors and illustrators in addition to poets, musicians, artists and other creative performers.
The aim is that the event will again attract thousands of children and their families and inspire them with five days of fun talks, shows and hands-on workshops. Organisers also hope this year's edition will help to cement The Big Malarkey in Hull's annual calendar of festivals, and they are buoyed by being shortlisted in the Remarkable East Yorkshire Tourism Awards (REYTAs) for events with under 30,000 visitors.
Funding has been secured from the James Reckitt Library Trust and the Arts Council, and organisers are promoting the serious messages behind the week of fun activities to attract support from businesses who want to develop the young people of Hull.
Simon Wilson, senior solicitor at Hudgells, said the firm will again give its backing: "It's fantastic to hear that Big Malarkey will be back. Many of our staff attended with their children and we heard tremendous feedback from them of the amazing time they'd had so it's a pleasure for us to support The Big Malarkey 2018, a wonderful addition to the annual cultural calendar."
Ellen Bianchini, Director of The Big Malarkey, said business support will enable her team to develop an even more exciting and appealing festival programme, with sponsorship opportunities available for all budgets.
Ellen said: "The funding which we have already secured will enable us to deliver a fantastic, five-day festival and with a little more investment from businesses we can bring in even more creative performers from the local area and much further afield.
"Last year The Big Malarkey attracted almost 8,000 people including 2,400 children from schools in Hull. It secured significant coverage in mainstream and social media, everyone who filled in a feedback form said they would love to come again and now we have been shortlisted for the REYTAs!
"That adds up to a big audience for potential sponsors, and it gives them a massive opportunity to help to shape the lives of local children. In 2016, 39 per cent of children in Hull left primary school unable to read to the expected level. Such low literacy levels hold children back, meaning they are unlikely to achieve their intellectual, creative and economic potential, and this will impact on the success of our city and region.
"The Big Malarkey reinforces a culture of good literacy, curious minds, positive attitudes to learning – and lights the fuse of children's imagination. By investing in The Big Malarkey, businesses will be investing in the development of an imaginative, well-informed, confident and socially aware young person, with the skills and aptitude needed by employers."
Cllr Terry Geraghty, Chair of Hull Culture and Leisure, added: "The library service is key to developing a literate, skilled and knowledgeable workforce, with services that range from business support to IT skills courses and lending every possible kind of book for every age. The Big Malarkey Festival is a big part of our children's offer – a brilliant way of inspiring children to read for pleasure."
For further information about Big Malarkey please visit http://thebigmalarkeyfestival.com/