Beverley Law firm, Wilkin Chapman welcomes another great addition to growing team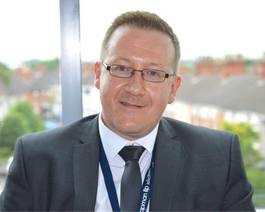 THE opportunity to grow his career within the region's largest law firm was the driving force behind Steve Pattison's move to Wilkin Chapman solicitors.
The solicitor, with more than six years' experience in the region's legal profession, has joined the firm's Beverley office with an ambition to grow both the team and himself. This follows hot on the heels of the appointment of new corporate and commercial partner, Nasim Sharf.
Born and raised in Hull and Beverley, Steve successfully completed a Diploma of Higher Education in European Social Policy and Politics at the University of Lincoln, before entering the pub trade – working in Dorset for a major chain for six years. He then decided on a complete change of career, moving into law.
"I wanted a different challenge and returned to the north, and to Hull, to obtain my law degree, working part-time as a chef to fund my studies," recalled Steve, who had spells catering with the NHS during those studies.
Steve is delighted with his latest move, which sees him take up a position in Wilkin Chapman's Dispute Resolution team: "I was given this opportunity to further my career and I am delighted to do so," he explained.
"There are some very, very good opportunities to grow with the team in Beverley, covering the whole of the Hull and East Riding regions. It is going to be extremely rewarding to play a part in that development."