Andrew Jackson announces key appointment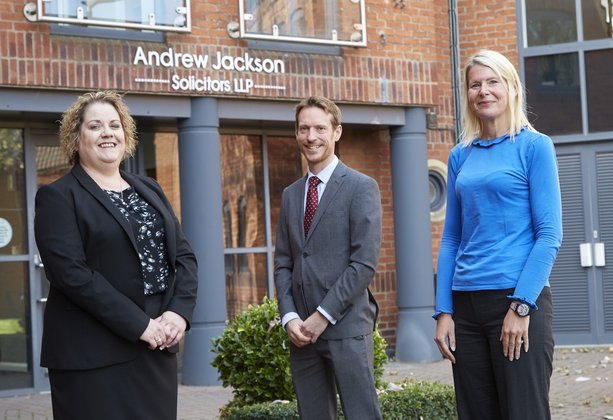 CLAIRE RAMSDEN and Juliette Fisher join the property team as partners
Regional law firm Andrew Jackson Solicitors LLP is delighted to announce that Claire Ramsden and Juliette Fisher have joined as partners, strengthening the firm's client offering regionally and throughout the UK. Both Claire and Juliette bring substantial property expertise and are key additions to the team.
A well-known and respected lawyer, Claire undertakes a mix of commercial property work for various clients, although she has particular experience of advising on the property aspects of agriculture and corporate projects, as well as acting for house builders of all sizes on the acquisition of development sites.
With over 20 years' legal experience, Juliette joins Andrew Jackson from an international law firm and brings substantial commercial property expertise to her new role, particularly in the area of healthcare.
Partner Geoff Phillips, who recently became head of property at Andrew Jackson, said: - "Our property team continues to experience a high level of demand for its services, so we are particularly delighted to welcome Claire and Juliette to the partnership. They have a strong track record in the delivery of timely, commercial advice to clients – something which is consistently recognised in our client feedback, so it's important to us to keep building on the specialist services we can offer them.
"I am looking forward to working alongside commercial property partner, Paul Barker, and to building on his achievements, which include establishing one of the leading property teams in the region," he added.
Mark Pearson-Kendall, managing partner of Andrew Jackson, added: "We are delighted to welcome Claire and Juliette to the firm. It is clear that they share our drive and commitment to delivering the best possible service to our clients, and that they will be a great asset to our team.
"I would also like to take this opportunity to congratulate Geoff on his new role as head of property. Geoff is a talented and dedicated lawyer and I am confident that he will lead the department in ensuring it continues to provide the best possible levels of service to our clients."