Andrew Jackson Announces Key Appointment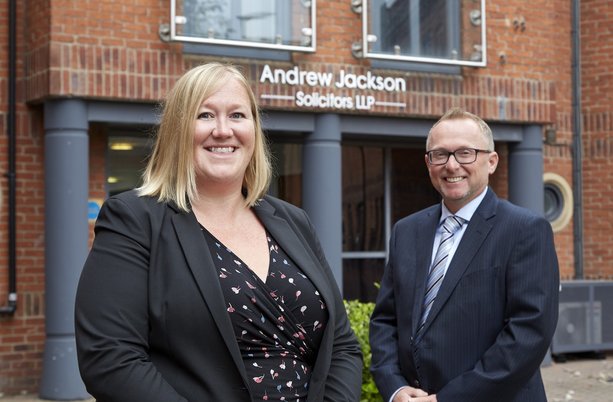 LAW firm Andrew Jackson is pleased to announce the appointment of Katy Hansom, who joins the firm's growing team as a partner, strengthening its offering regionally and throughout the UK.
With several years' specialist experience, particularly in the areas of Intellectual Property and commercial contracts, Katy Hansom said: - "I am really delighted to return to Andrew Jackson where I began my career 18 years ago. I have always had an interest in how the firm has developed and grown over the years, as well as its leading reputation for corporate and commercial work.
"I am really looking forward to playing a key role in ensuring that the team continues to build on its strong position by providing an outstanding service, which is build around our clients' specific needs."
Andrew Funnell, partner and head of the corporate department at Andrew Jackson, said: "Katy's specific knowledge and expertise of IP and commercial law will be of great benefit to our clients, as demand for this area of practice continues to grow. Andrew Jackson's commitment to offering legal advice and services covering corporate and commercial work is consistently recognised in our client feedback, and we are committed to continuing to build our team so that we can provide the highest standards in service and value for our clients.
"Katy shares our commitment to delivering the best possible service to our clients, so we are particularly delighted to see her return to the firm," he added.