Andrew Jackson advises Mitchell and Urwin on site relocation to Ferrybridge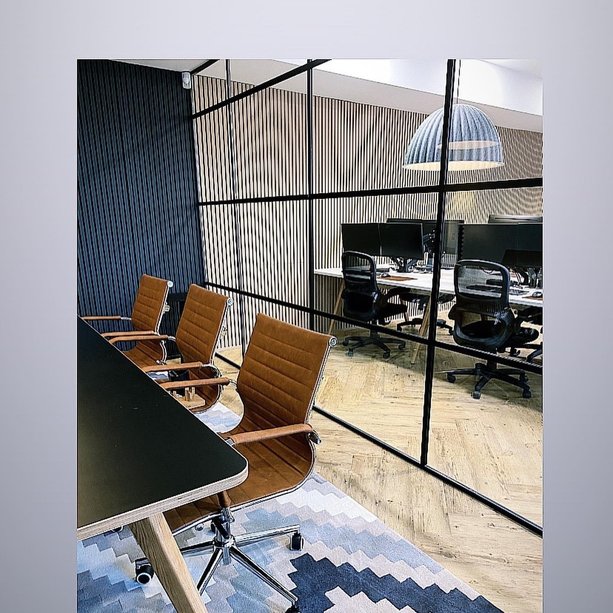 REGIONAL law firm Andrew Jackson Solicitors LLP is delighted to announce that it has advised Mitchell and Urwin, premium builders and scaffolding creators, on its relocation from York to Ferrybridge, West Yorkshire, on a site adjacent to its existing brickworks.
Founded by Richard and Susan Urwin in 1996, Mitchell and Urwin supplies build coordination, materials and labour to leading housebuilders throughout Yorkshire and the Humber. The company has grown steadily with a large workforce, incorporating its bespoke Ferrybridge manufacturing facility, which creates cast stone and brick specials on demand.
The bespoke new 1,000 sq. ft offices, designed by Annalisa McCartney, feature state-of-the-art fresh air systems and COVID-secure interactive workspaces suitable for modern day working, enabling Mitchell and Urwin to emerge from the pandemic in a strong position.
Mitchell and Urwin's legal advice on the relocation was provided by Andrew Jackson Solicitors LLP, led by commercial property partner Helen Mellors, who was supported by associate Hannah Farmer.
Susan Urwin said: - "We recognised the need to reposition and realign the business, including our cost base and work spaces, to meet the challenges of this new era. In doing so, we wanted to make a strong new statement for the business and our wonderful team of people. We are very grateful for the ongoing support of Andrew Jackson Solicitors".
Helen Mellors added: - "Andrew Jackson is delighted to be supporting Mitchell and Urwin in this new phase of their ongoing development. Having worked with Susan and Richard over many years I have every respect for their commitment and values, and the way they have driven the business successfully during what has been a challenging period for us all."