A great opportunity for businesses in our region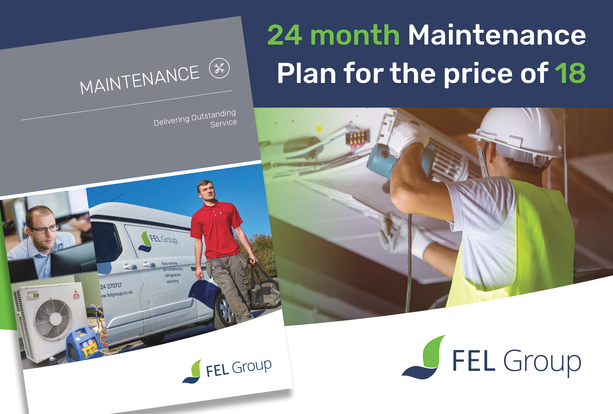 LOCAL Air Conditioning specialists FEL Group understand that as a region we are facing exceptional challenges. They are therefore focusing on providing added value for local businesses & Chamber members.
Based in Scunthorpe, FEL Group delivers Air Conditioning service and maintenance throughout the region and are currently offering Chamber members 24 months of planned air conditioning maintenance for the price of 18.
FEL Group have expertise in maintaining and repairing all types of cooling equipment from a variety of manufacturers, always to a high standard. From comfort cooling/heating to critical infrastructure cooling, they deliver outstanding service with maintenance schedules to suit all business types.
If your business premises have air conditioning, you will know that regular maintenance is required and a key requirement in keeping everything in good working order. It also helps to avoid costly replacements or repairs.
FEL Group have a team of engineers ready to assist you and use high quality products to ensure your air conditioning system is hygienically clean and remains in good working order in between maintenance visits.
They deliver services to a broad spectrum of industries, institutions and authorities and have a wealth of experience and expertise in delivering a timely, high quality service.
Their main focus is led by the drive to keep customer satisfaction at the heart of their business by keeping costs down and quality up. This focus on customer service means they are only ever a phone call away. Being part of the team means they can grow relationships with their customers and that is what's at the heart of their business.
You can enjoy 24 months of air conditioning maintenance services for the price of 18 with FEL Group with this limited time offer.
Take advantage of this offer
Contact Rebecca Kennedy, Service Coordinator – Rebecca.kennedy@felgroup.co.uk
to learn more, or call 01724 270717 / 07712 323808
Visit our website to find out more about FEL Group https://www.felgroup.co.uk/service-maintenance