Insulate Your Business Against Political Interference - Authorised Economic Operator (AEO)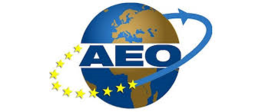 The introduction of AEO status was the EU's response to the need to secure international supply chains and the introduction of Customs-Trade Against Terrorism (C-TPAT) in the USA and the development of the Safe Framework of standards in the World Customs Organisation (WCO).
The aim is to provide business with an internationally recognised quality mark which will indicate that their role in the international supply chain is secure and their customs controls and procedures are efficient and compliant. An operator with AEO security and safety status implies that apart from being reliable in the traditional financial and customs terms, they are also compliant in respect of security and safety standards and can therefore be considered as a 'secure' or 'trusted' trader and thus a reliable trading partner.
What are the benefits of AEO to my business?
Go to the front of the queue – consignments fast-tracked through customs control
A lower risk score – used to determine the frequency of customs physical and documentary checks
Reduced requirements for the mandatory pre-arrival/pre-departure Entry Summary Declarations or Exit Summary Declarations (EXS)
Moving goods in temporary storage between different member states
A notification waiver when making an entry in declarant's records (EIDR)
A 70% reduction in a business' deferment account guarantee
Undertaking centralised clearance (when available)
Completing self assessment (when implemented)
Faster application process for customs simplifications, authorisations and reductions or waivers of potential debt guarantees
Anyone involved in the international supply chain that carries out customs related activities in the EU can apply for AEO status irrespective of the size of their business. This includes:
Manufacturers
Exporters
Freight Forwarders
Warehouse Keepers
Customs Agents
Carriers
Importers
Others (e.g. Port Operators, secure freight parking operatives, airline loaders)
Brexit and AEO
AEO will not go away when Brexit takes place! It will remain a focal point for Customs facilitation and achieving 'frictionless trade', irrespective of what happens with Brexit. Achieving AEO status is not mandatory but achieving the 'trusted trader' status could help your business counter some of the effects of Brexit.
How the Chamber can help
The Chamber will be running an AEO seminar on 7th November providing an overview of the AEO process, what it means for your business and its increased relevance since the introduction of the Union Customs Code in 2016.
The Chamber is also able to provide private consultation and/or a 'hand holding' service for businesses who are looking at or who are currently going through the AEO application process.
For further details of AEO and how the Chamber can help you, please contact Lorraine Holt at l.holt@hull-humber-chamber.co.uk