How Clean Energy Can Power Post Covid Recovery?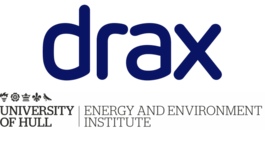 Our next webinar will take place on Tuesday, 9th June from 2pm - 3pm and will focus on how clean energy can power post COVID recovery? We are delighted to be joined by Richard Gwilliam, Head of Cluster Development, Drax Group and Professor Dan Parsons, Energy and Environment Institute, University of Hull, who will share insights on how clean energy can power post COVID recovery.
As the world looks to recover from the current health and economic crises, we face a choice: we can pursue a modern, clean green energy system or we can go back to the old polluting ways of doing business.
COVID-19 has delivered unusual environmental benefits: cleaner air, lower carbon emissions, and a respite for wildlife. But at this critical moment businesses are facing a daunting financial challenge and are feeling the pinch as we plan for recovery.
Phil Jones, President of the Hull & Humber Chamber of Commerce returns to discuss the ambitions of the Humber Estuary to lead the world in decarbonisation and the impact on the region, its SME's and job creation.
This event will be a panel discussion and chaired by Mike Whitehead, Managing Director Scartho Developments Ltd. We are inviting questions from attendees which you can submit on the registration page or there will also be the opportunity to submit questions during the webinar. We will try to answer as many questions as possible.
Please click here to register to attend this webinar.