Doing Business In Egypt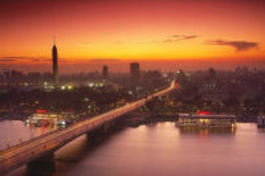 The UK and Egypt have a long history of strong shared interests and in 2015 the total trade volume between the two countries totalled to £2 billion.
After a turbulent three years, significant investment into Egypt was reinforced at the high profile conference in Sharm El Sheikh in 2015, when a set of regulatory and institutional reforms were introduced alongside a series of investment opportunities in support of the government's medium term development strategy.
Egypt's core strengths include:
a young workforce
newly-extended Suez Canal is the hub for world maritime traffic
strategic geographical location – with proximity to Asian, African and Europe
third largest economy in Africa
a number of free trade agreements and arrangements
18% of the 90 million population are under 25The Egyptian economy is highly import dependent and is likely to remain so for the foreseeable future.
UK exports to Egypt in 2014 totalled £1 billion. Opportunities for UK businesses in Egypt exist in:
Education & Training
Oil & Gas
Retail
Renewable Energy
Construction & Infrastructure
Food & Drink
Pharmaceuticals
World Trade @ 1 will be hosting a roundtable event (date to be confirmd) with the Secretary-General of the Egyptian-British Chamber of Commerce, who will be discussing Egypt as a trade and investment destination, market opportunities and the recent changes surrounding export documentation for UK companies. If you would like further details of this event and/or would like to attend, please email Lorraine Holt at l.holt@hull-humber-chamber.co.uk