CHIEF no longer accepting new importers from 10am on 5 July 2022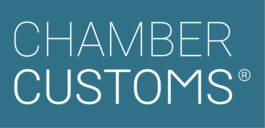 Businesses submitting import declarations for the first time will no longer be able to register to use the Customs Handling of Import and Export Freight System (CHIEF) and must instead sign up to its replacement, the Customs Declaration Service (CDS).
Importers that registered for CHIEF before 5th July will be able to continue submitting declarations using the service until it stops receiving import entries on 30th September 2022. From this date onwards, all import declarations will have to be submitted on CDS.
Simplified Import Declarations: Importers will no longer be newly authorised to use simplified import declarations on CHIEF from 10am on 5 July 2022. They should apply to do so via the Customs Declaration Service.
For traders who make import declarations using CHIEF, HMRC have transferred any existing customs authorisations to the Customs Declaration Service. Traders do not need to apply for a new authorisation to use the Customs Declaration Service if they already hold an active authorisation. This means:
to make declarations on Customs Declaration Service, you must use the reference number given to you by HMRC
your existing authorisation letter remains valid
HMRC will not set up any new import authorisations for CHIEF from 10am on 5 July 2022.
Registering for CDS
There are 5 steps new importers need to take to subscribe to the Customs Declaration Service:
Register for a Government Gateway account
Register for the Customs Declaration Service
Choose which payment method to use
Instruct your customs broken or agent
Exporters can continue to use CHIEF until 31st March 2023 but will have to use CDS after this date.
ChamberCustoms
The Hull and Humber Chamber is CDS ready and here to help with any questions or training requirements that you may have regarding the changes to customs declarations. Our ChamberCustoms team is also able to lodge import and export declarations for you - please contact the team by clicking here. Further information about our customs declarations services can be found on our website by clicking the link below:
Hull and Humber Chamber of Commerce (hull-humber-chamber.co.uk)