BUILDING RESILIENCE THROUGH DISRUPTION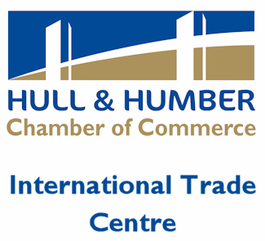 The Hull and Humber Chamber of Commerce will be hosting the first in a series of weekly webinars on Thursday, 7th May from 2.30pm until 3.30pm. The first webinar will feature four business leaders sharing their views on the challenges facing business and managing threats, and then addressing some of the practical steps to maintaining and protecting commercial resilience.
Guest Speakers:
Yvonne Adam - Managing Director – Young's (UK's leading seafood manufacturer)
Phil Jones - Managing Director - Link Agency (a leading Humber letting agency)
Ian Jarvis – Director - Superyacht Supplies Ltd (International food and drink and luxury goods suppliers to super yachts)
Kevin Harrison - Managing Director – Good Travel Management (Business Travel Specialist)
This event will be a panel discussion and we are inviting questions from attendees. You can submit questions on the registration page or there will also be the opportunity to submit questions during the webinar. We will try to answer as many questions as possible.
Places at this webinar are limited. To register to attend please CLICK HERE.