Peer Networks Programme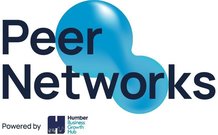 Overview
Peer Networks is a national peer-to-peer networking programme for SME leaders who want to grow and develop their business. In the Humber region the programme is being delivered by Hull & Humber Chamber in partnership with Humber Business Growth Hub.
We will work collaboratively with you and work through business challenges providing a 1:1 advice, mentoring and coaching service in sector challenges, executive leadership, strategic planning, sales, marketing, finance, HR and more.
The Humber Peer Network will be delivered by an international team with experience in industry, academia and government, adopting a structured approach and methodology and focusing on practical solutions to address the challenges businesses face.
Who is it for?
The Humber Peer Network Programme is available to any SME business trading in the Humber that has:
Operated for at least a year
At least 5 or more employees.*
A turnover of at least £100,000.
*Preference will be given to companies that employ 5 or more employees but a limited number of places will be reserved for companies that employ between 2 and 4 employees.
Benefits
By completing the Humber Peer Network Programme, you will:
Overcome business challenges and recognise and act on new opportunities
Build a trusted network of connections to support you now and in the future
Improve your long-term personal and business performance
Apply Now
The programme runs to 31st March 2021, so apply now to avoid missing out.
To register for the programme please complete our registration form.
For further information please email Peernetwork@hhchamber.co.uk.