Treasury Minister welcomes Humber Free Ports proposals which would 'inject momentum into Energy Estuary's economy'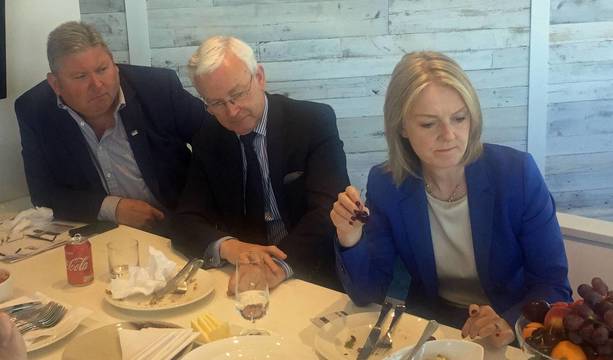 CHAMBER Chief Executive Dr Ian Kelly was delighted to join other local dignitaries at Young's Seafood headquarters in Grimsby to meet Treasury Minister Liz Truss and support the idea of the Humber ports becoming a "Free Port" cluster.
ABP will now work up detailed proposals for Martin Vickers to hand to the Minister as the Chamber, ABP, the Humber LEP, Humberside Airport and Young's all confirmed that they were confident there would be overwhelming local business support for the idea.
Dr Kelly said: "At our Chamber Council meeting on Thursday (June 21) there was unanimous support to the Free Port idea which is common place across the world with over 3,500 globally located in 135 countries and covering 66-million people.
"We feel it would inject real momentum into both the Humber economy as the 'Energy Estuary' and reinforce the Government's commitment to the Northern Powerhouse this side of the Pennines.
"The right kind of combination of Duty exemptions, Duty referral, Tariff inversion and tax incentives which usually compose a Free Port would add to the current enterprise zone areas we have and make us very attractive to global investors interested in building on our renewables, ports and logistics, petrochemicals and food manufacturing capabilities."
The Minister who is number two at the Treasury and previously a Cabinet Minister for the Environment, indicated that she would welcome looking at more detailed innovative ideas like this as the Government prepares to take advantage of new trade opportunities post Brexit.