MP Emma Hardy speaks passionately on Hull & Humber issues at Chamber Expo 2019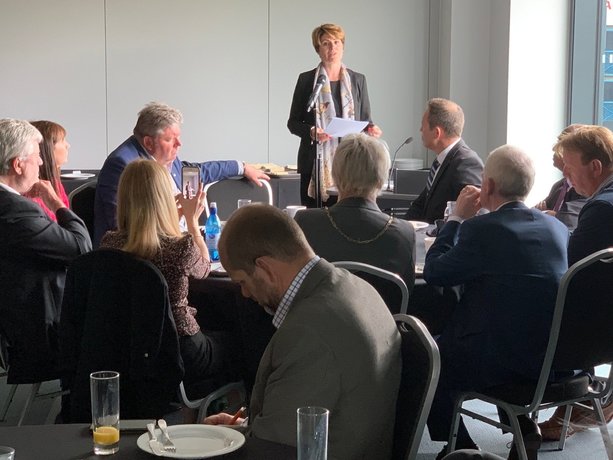 HULL West and Hessle MP Emma Hardy was the guest of honour at this year's Chamber Expo 2019 and cut the ribbon to officially open the event.
Held at the new Bonus Arena, Emma led some VIPs on a tour of the exhibition, before delivering a speech to an invited audience over lunch.
Emma spoke passionately about several key issues, including the environment, renewables, the Energy Estuary, modular homes, how to encourage SMEs, skills shortages and the Humber LEP.