Chamber launches new support packages for HR, H&S, Legal and Tax issues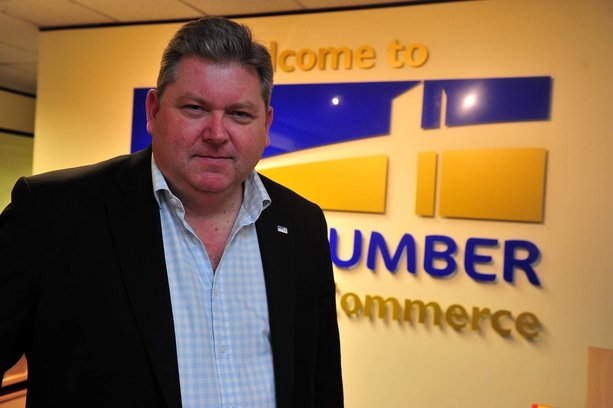 THE Hull & Humber Chamber of Commerce is introducing four important new services to support Humber businesses which are now included as part of the Chamber membership package.
Chamber HR, Chamber H&S, Chamber Legal and Chamber Tax are all now available to members and are free to use as often as they like.
Chamber members also have access to a huge library of around 800 downloadable documents and templates covering employment, health and safety, tax and legal matters.
All the new services can be accessed by one phone number which gives members immediate advice and support via five advice lines – HR, H&S, Legal, Tax and VAT.
CLICK HERE TO SEE THE BROCHURE
These new services represent a major investment by the Chamber in its membership offer. The services are part of a national scheme provided by Quest with 45,000 UK Chamber of Commerce users.
David Hooper said: "Businesses are facing challenging times at the moment and these four new services offer excellent support to all businesses, whatever size they may be. I believe these new services will protect our members, help them stay compliant, particularly with issues around Covid-19 like HR and H&S requirements, and give them peace of mind.
"Our new services are employer focused, so the HR line for example, can help businesses deal with furlough, or redundancy procedures with access to experienced advisors for hand-holding support when they need it, or provide access to documents which are regularly updated to reflect the latest rules and regulations.
"The Health and Safety package offers unlimited advice and access to documents like H&S policies, risk assessment templates and the offer of free One2One reviews.
"Chamber Legal provides unlimited access to experienced legal advisors and a library of documents, while Chamber Tax provides access to tax and VAT advisors who can be a great help at tax return time!
Chamber Chief Executive, Dr Ian Kelly, said: "We are delighted to be able to include these excellent new benefits as part of our membership package. They provide expert advice and support on many key aspects of running a business and I would encourage our members to make good use of these new, premium services."
For more information, contact the Hull and East Yorkshire office: 01482 324976 or email j.harrison@hull-humber-chamber.co.uk, or the Northern Lincolnshire Office: 01472 342981 or email a.tate@hull-humber-chamber.co.uk