Yum! Festival offers foodie fun for all the family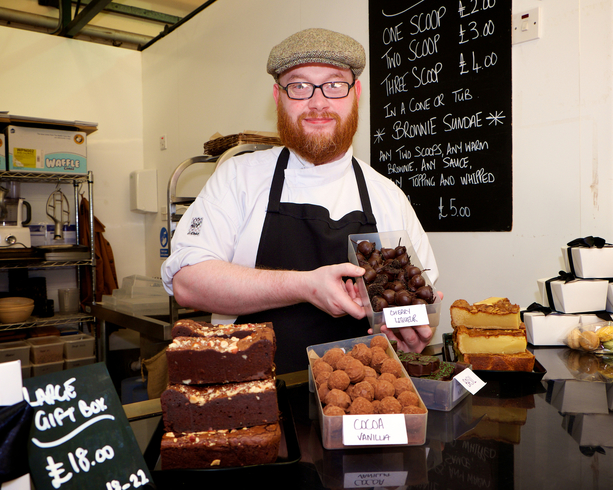 CHOCOLATE and chilli, cheeses and chip spice all make for a mouth-watering menu as the Yum! Festival of Food and Drink returns to Hull city centre this weekend.
Organised by HullBID, Yum! will provide a platform for local food producers and retailers to showcase the best of their produce. It will also feature cooking demonstrations, and it will present visitors with an array of amazing foodie offers at businesses throughout the city centre.
Kathryn Shillito, HullBID city centre manager, said the festival promises to be better than ever with a new location, more variety and a commitment to make great food a big part of Hull's City of Culture year.
Kathryn said: "We work very closely with the City of Culture team and it is clear that food will be one of the key elements because all the people heading into Hull to enjoy the exciting events will need feeding.
"That presents a great opportunity for our food and drink producers and retailers to build their businesses, maximise the benefits of 2017 and become established and recognised across the region. We'll be looking closely at how we can use this year's Yum! Festival to help businesses prepare for City of Culture."
The Yum! Festival will take place from 10am until 6pm on Friday 22 July and Saturday 23 July. The main site will be the Rose Bowl at the Queens Gardens fountain, with a nearby Kids Zone offering children's activities including cookery workshops, cupcake decorating, magic shows and soft-play crazy golf.
Hot food stalls will give people the chance to eat their way around the world by sampling the delights of Italy, the Netherlands, Jamaica, Thailand and more. The Yum! Emporium will bring together healthy options and hip-busting sweet treats!
The Cheers! drinks area will enable foodies to wash it all down whatever their tipple, with homemade lemonade, craft beers and ciders, honey mead, and fresh fruit mocktails, to a backdrop of live music sponsored by Furley & Co.
The Main Dish programme will be hosted by celebrity chef Nigel Brown and will feature cookery demonstrations and culinary tips. Former Coronation Street actor Sean Wilson, who played Martin Platt in the soap, will demonstrate his day job as owner of the Saddleworth Cheese Company.
Ian Ibbetson of Hull-based Chilli Devil Sauces will show his products and also talk about his bespoke bottles, his charity chilli fundraisers and his experience days. Other exhibitors will include Sugar 'n' Spice, Shoot the Bull, The Tea Shop and Cocoa Chocolatier and Patisserie, set up by Jon Collins in Hull's Trinity Indoor Market.
Jon, who has exhibited at all six Yum! Festivals during a varied catering career, recently took his first holiday for seven years and is racing against time to make sure there are enough chocolate treats for the thousands of people who will visit the festival.
He said: "It's a fantastic event. It gets your products out there and is a great opportunity for you to interact with your customers and show them how passionate you are."
For full details of the festival programme and the offers available around the city centre visit www.yumfestival.co.uk