Unique Humber workshop for schools, academies and colleges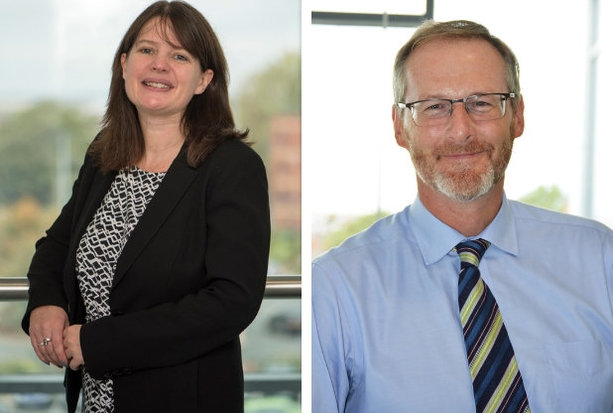 THE dangers posed by social media, managing sickness absence, advice on financial stability and ways to improve health and wellbeing are the focus of a new workshop for the Humber's education sector.
In a unique location – on board a P&O ferry at King George Dock, Hull - the free event will see experts from the legal, financial and health & wellbeing professions invite representatives from education to examine some of the challenges within schools, academies and in further and higher education.
'The Educational Workplace Survival Guide' will look at legal issues that arise from such things as ill health absence and crisis management – the latter focusing on the continued threat that social media presents. Jonathan Goolden is a regulatory partner with Wilkin Chapman solicitors and specialises in supporting schools that are facing official complaints and investigations.
"There is no doubt of the change that social media has brought, in terms of how information is spread and the risk that this exposes teachers, parents, children and schools to. The need to act efficiently and professionally, with good advice, is key in both mitigating any reputational damage while dealing with any given situation," said Jonathan.
With staff absence a major issue for many educational establishments, employment specialists from Wilkin Chapman, Partners Jane Eatock and Katie Davies, will present a practical guide to managing sickness absences from an employer and HR perspective.
"The ability for any organisation to be fair while identifying issues and putting early intervention and support into place are some of the key steps in ensuring best practice," commented Jane.
Meanwhile leading regional accountancy firm Forrester Boyd will focus on providing academies with a 'financial health check', with updates on best practice for internal scrutiny processes and budget monitoring – identifying the best options for Trusts, common weakness during audits and how to implement Integrated Curriculum Financial Planning.
Alexis Powell-Howard of Fortis Therapy is gaining a reputation for her firm's approach to mental health and emotional wellbeing coaching in the workplace. She will look at 'Well Being in Education' with ideas and solutions to support people, which is increasingly becoming a priority for working in, and accessing, education.
To book a free place on the workshop, on Thursday October 10 from 9am until noon, go to www.wilkinchapman.co.uk/events