The Humber – Preparing for the Future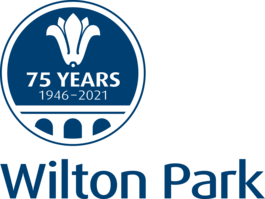 Sustainable development and climate change post COVID
The Humber Region's business perspective and capabilities
Your opportunity to influence the decision makers
Monday 22 March, 2021 2pm – 3pm.
Chair: Richard Gwilliam, Drax PLC
In partnership with Wilton Park and the British Foreign, Commonwealth & Development Office the Hull and Humber Chamber of Commerce is pleased to invite you to participate in a round table discussion that will contribute insight into the Humber regions business perspective and capabilities on sustainable development and climate change post COVID, the UK's G7 Presidency and the UK's hosting of COP 26.
Panellists:
Chair : Richard Gwilliam - Drax PLC
Tom Cargill - Chief Executive, Wilton Park
Dr Andy Jefferson - Director of Sustainable Aviation A & G Jefferson Ltd
Phil Jones – President, Hull & Humber Chamber of Commerce
Professor Daniel Parsons - University of Hull
Martin Vickers MP - Member of Parliament for Cleethorpes
Michael Whitehead - Vice President, Hull & Humber Chamber of Commerce
Attendees are invited to contribute to the discussion by submitting questions to the panellists beforehand by emailing p.wade@hull-humber-chamber.co.uk, or live during the webinar.
Booking information:
Venue: Zoom Webinar – click to register.
Date: 22nd March, 2021
Time: 2 p.m. – 3 p.m.
Open to members and non-members.