The Deep restaurant offers September special of delicious dining discount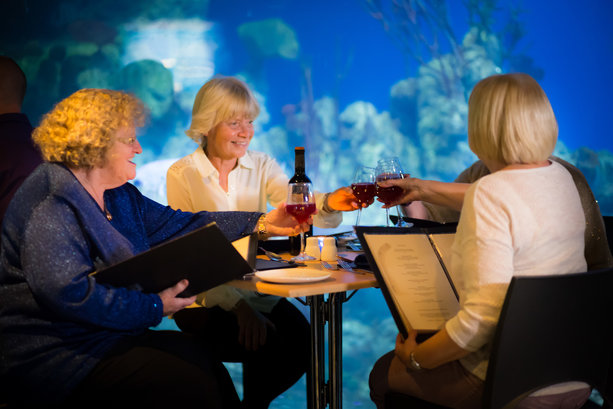 A RESTAURANT which offers a truly unique dining experience has announced a series of September specials in a fin-tastic autumn offer for foodies.
The Two Rivers Restaurant at The Deep only opens to the public three nights a week and is offering a delicious discount every Thursday this month.
Diners can tuck into the Two Rivers a la carte menu with a 20 per cent reduction – a big saving for an occasion which combines great food and stylish service with the sensational surroundings of the multi-award winning tourist attraction.
The price includes access to the main floor of the aquarium, enabling guests to wander round the Cool Seas display and the main Endless Oceans gallery in peaceful surroundings, without the daytime crowds or the distractions of a corporate event.
Places are limited and table arrangements vary from night to night but all diners can admire the marine life while they enjoy their meal, and those who book early enough have a great chance of securing a table right next to the huge tanks.
The menu features locally sourced and sustainable ingredients – including fish – with vegetarian, gluten-free and dairy-free options clearly indicated.
To find out more about availability for an evening with friends and family, a romantic dinner or a special celebration whilst surrounded by some of Europe's best aquatic displays call 01482 382883 or visit https://www.thedeep.co.uk/two-rivers-restaurant
To receive the offer quote SEPTEMBER20 when booking.