Strong Chamber backing for Humber Bridge Experience scheme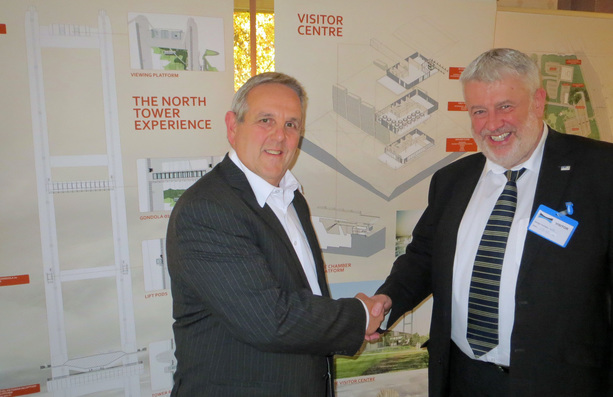 THE Hull & Humber Chamber of Commerce was with Bridgemaster Peter Hill yesterday when plans for The Humber Bridge Experience were rejected by East Riding councillors for the second time.
The business community is deeply disappointed with this decision and the Chamber's senior business leaders unanimously reaffirmed their support for the Bridge Board should they wish to appeal what we regard as a bad decision for the economy, tourism potential and culture of Hull and the Humber as we head towards our UK City of Culture year in 2017.
The Chamber considers the planned Humber Bridge Experience to be a superb scheme which would be a real asset to the area that would see the creation of a series of lifts on the north tower, a new visitor centre, cafe and high class restaurant with views over the Humber.
As well as an excellent tourist attraction, the scheme would support the Bridge in becoming a self-sustaining commercial entity which would play its part in enabling the bridge operators to keep the tolls at the current level for years to come, reinforcing the economic benefits to the region which have seen traffic on the bridge increase by 43% since the tolls were cut to their current £1.50 for cars.