Solicitors supports Vital Signs as campaign is launched to inspire and praise 'local giving'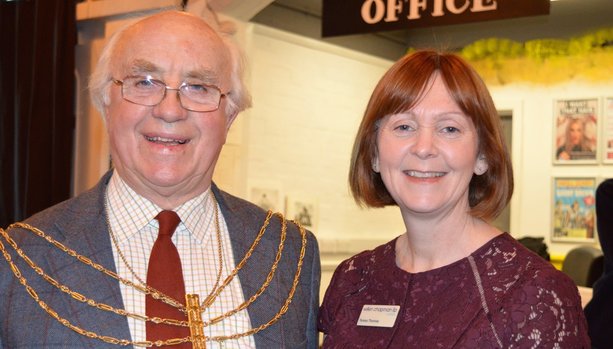 LEADING East Yorkshire solicitor Teresa Thomas officially opened a charity event in Beverley to showcase the importance of giving within the community.
The head of Wilkin Chapman solicitors' Beverley office and one of the region's leading HR and employment lawyers was invited to speak as part of her firm's support for the Two Ridings Community Foundation.
Launching the 'East Riding Vital Signs' event, which was organised by the Foundation, Teresa said: "We have hosted and funded this event to inspire local giving – to hear how inspiring it is for people and communities who benefit from grants, but also how TRCF aims to inspire local giving from those who want to give."
Held at the town's East Riding Theatre, 'Vital Signs' was attended by a whole host of regional business and community leaders and marked the release of a report – also entitled 'Vital Signs', which outlines the power of local giving in transforming communities and improving lives.
Teresa explained Wilkin Chapman's support of the event: "As the leading law firm within the Humber region, we believe it is important that our organisation and employees look at ways in which we are able to make a positive difference within the community in which we work. We can all have an impact on the lives of others."
Other speakers during the evening included Jan Garrill, the Chief Executive of Two Ridings Community Foundation and its Chairman, James Naylor.
Jan said: "Events like this are really important for the community foundation and without the support of Wilkin Chapman we wouldn't be able to raise the profile of the organisation and necessary funds for many local charities within the East Ridings area."
Two Ridings Community Foundation (TRCF) is one of 46 community foundations in the UK. Operating across York, North Yorkshire, Hull and East Riding, it receives money from individuals, families, businesses, charitable trusts and public sector bodies. This is then distributed to charities and community groups that display hard work at a local level, to reach the people who need it most.
If you would like to make a donation or get involved with local charities, Two Ridings Community Foundation or have any questions regarding Vital Signs, please contact Stephanie Sumner or Jan Garrill by email, events@tworidingscf.org.uk or by telephone, 01904 929500.