SME briefing to explore new 'Register of Persons with Significant Control' requirement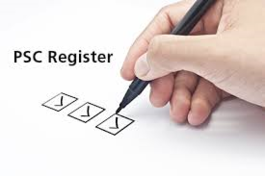 SMEs which fail to comply with the new requirement for a 'Register of People with Significant Control' are in danger of being fined and their directors being disqualified, warns Hull law firm Myton Law. Perhaps the most significant development stemming from the Small Business, Enterprise and Employment Act 2015, this new stipulation came into force on April 6 this year.
The requirement was introduced in an effort to improve transparency in UK corporate ownership and applies to both private limited companies (Ltd) and limited liability partnerships.
On Tuesday, November 15, a briefing tailored to SMEs will look in detail at the new PSC regime, at how a person with significant control is defined and how company officers responsible for legal compliance can ensure their organisation is covered.
James Westwood, a commercial and corporate solicitor at Myton Law, will address attendees at the event hosted by Hull & Humber Chamber of Commerce at Myton Law's offices on Nelson Street facing Victoria Pier in Hull.
"If they haven't already done so, it is important that companies act now," says James Westwood. "Directors of SMEs tend to be very busy and fulfilling many roles and this type of obligation can be over looked, but producing a sound PSC Register can't be put off any longer."
Starting at 9.30 the briefing costs £10 plus VAT per person for Chamber members and £15 plus VAT for non-members. Places can be booked by clicking here.