Singing trainee trims the Boss at Salon Apprentice!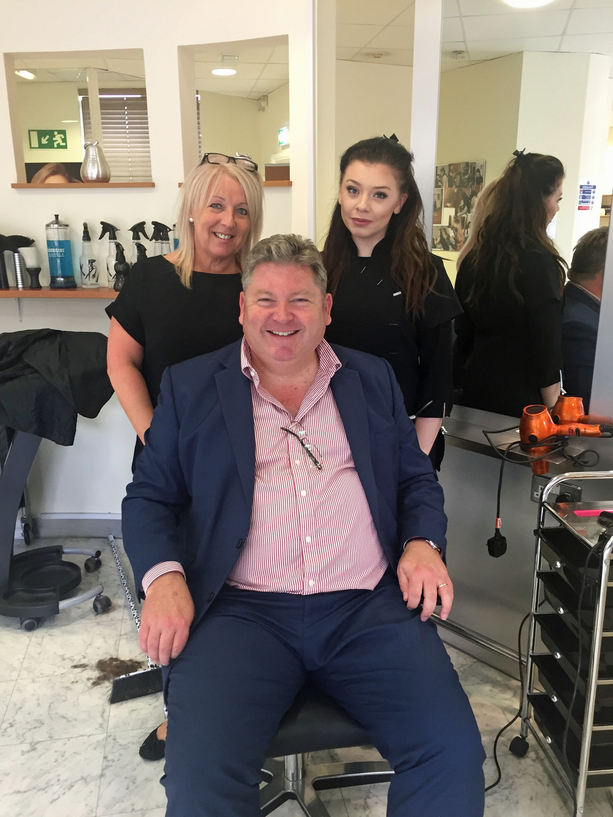 TALENTED Chamber Training apprentice Paige Palmer trimmed Chamber boss Ian Kelly's greying locks recently after he visited Salon Apprentice – Chamber Training's hair salon on Jameson Street in the centre of Hull.
Sporting his smart new look, Ian said: "My local barber of 20 years on Beverley Road has just shut down so I was persuaded what better than to check out our own team of talented hairdressing apprentices!
"Under the helpful supervision of Salon Apprentice's Tracey Stammers (left), young hairdresser Paige did a fabulous job," he enthused.
"I asked her if she could manage to cut out all my grey hairs but leave the rest, which flummoxed her a bit – but she did a really good job!
"All good barbers need to know a bit of current affairs, so I asked her as an East Hull girl if she had trimmed John Prescott's hair yet? She made me feel really old when she said she didn't know who he was! However, she made up for it by singing to herself as she went which is more than my fellow grumpy old man barber ever did".
If you would like to book an appointment at Salon Apprentice, which is open to the general public, simply give the Salon Apprentice team a ring on (01482) 611891.