Retail pundit returns to his roots to back shopping centre competition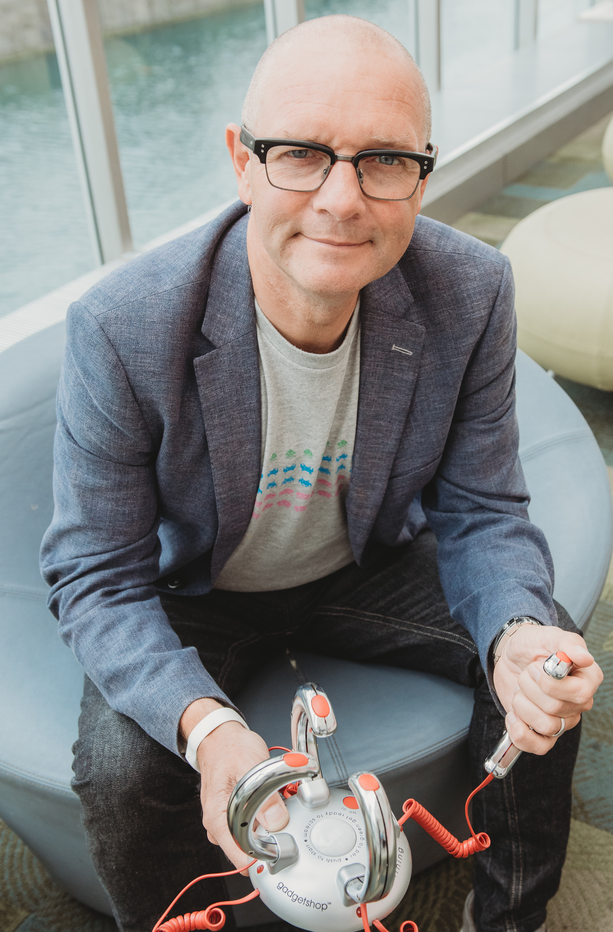 BASED in Hull city centre, Princes Quay has launched a competition that invites local businesses and entrepreneurs to Win a Shop in the popular shopping centre. The lucky prize winner will receive 12 months rents and rates, business mentorship, legal and accountancy support, broadband, a PDQ machine, marketing and PR services and to top it off, the fantastic competition has got the backing of Hull based entrepreneur, Jonathan Elvidge.
After opening the very first Gadget Shop in Princes Quay in 1991, Jonathan found huge retail success, with his own inventions being found in homes across the country. It became a much loved, market leading brand which was identified in a list of Britain's Top 100 Fastest Growing Private Companies and in the Sunday Times Virgin Fast Track Awards.
The Gadget Shop's success continued for 10 years, with over 40 stores across the UK. Jonathan later became Co-Founder of Red5 – the ultimate gadget shop, which was recently sold in a multi-million-pound deal. His focus is now as Director and Co-Founder of the health-tech start-up Moodbeam; an intuitive wearable device that helps people track how they feel by logging their mood at the click of a button.
With a wide range of experience and proven success in developing and growing brands, Jonathan will be on hand for the duration of the competition as he heads up the judging panel and offers mentorship support.
The Hull entrepreneur is urging local businesses to apply, he said:
"Businesses should get involved in this competition because it's a huge opportunity that doesn't come around very often - I've never seen it before in all my years in retail. What is a competitive and challenging environment can be massively rewarding and as a judge I'll be looking for something that stands out as being different.
"You need to have a USP, you need to solve a problem, create a solution and have something creative and something that will work as a business that's well thought through."
When asked about the retail environment Jonathan expressed his optimism:
"I think there's a real opportunity for independents here in Hull and a lot of other major cities. High street retail is feeling the pressure of online retailers and major brands are struggling, but that gives an opportunity for independent retailers that never existed even 5 years ago to offer something different.
"To anyone who's thinking of entering the competition I would say go for it, if you've got an idea and passion then why wouldn't you give it a go? I remember all those years ago I struggled to get a shop and was paying a lot of money to be here, so to have an opportunity to get a store free for a year is fantastic – if you have an idea you should definitely give it a go."
Entrants are asked to fill out a short application form that will allow the judges to gain an insight into the business and get a feel for the type of operation. Those who are successful will then be invited to pitch their business plan to the judges.
The competition comes as a fantastic opportunity for start-ups, or businesses looking to expand and as it's open to businesses of all shapes and sizes. With new openings popping up around the centre, the lucky winner could find themselves amongst a mix of big names and independents, as well as an outlet level.
Centre Manager, John Magee commented:
"We're incredibly excited to launch the competition and give a local entrepreneurs the chance to accelerate their business. It's a genuine opportunity for anyone looking to grow and with expert guidance on hand, the winner will be supported every step of the way."
Following a £20m investment in 2017, which saw the opening of an outlet level bringing high street and outlet shopping together in a unique concept, the centre has gone from strength to strength. With new store openings and additional investment from retailers across the centre, footfall has increased by 12% over 2 years.
For more information and to enter the Win a Shop competition visit: www.princesquay.com/winashop