Rail boss tells Chamber direct trains to Cleethorpes may be back on track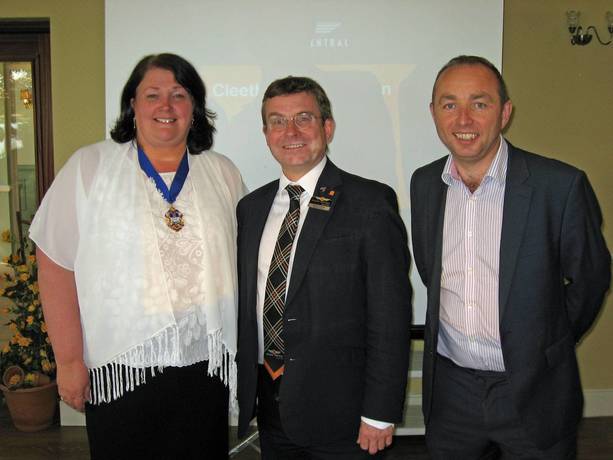 DIRECT rail services to Grimsby and Cleethorpes could soon become a reality, the boss of Grand Central Trains has indicated to the Hull & Humber Chamber of Commerce.
Managing Director Richard McClean told Chamber Council members that splitting a train at Doncaster, with half of the train running into Northern Lincolnshire as the other half heads off to Bradford, is not only feasible, but a distinct possibility and common practice in the South of England.
It is hoped the new services which would start in May 2020 using refurbished Class 180 trains would spur economic growth in the region, however, getting the scheme to run four return trains a day past the Office of Rail Regulation (ORR) and Network Rail will be the biggest obstacles to making the plans a reality for Northern Lincolnshire, giving it direct rail links to the capital for the first time since 1992.
After explaining his plans in detail, Mr McClean appealed to Humber business leaders to give their backing to the proposals and help to demonstrate a strong business case at the appropriate time when the submission for track access is made to the ORR, hopefully in September of this year.
Grand Central Trains is what's known as an Open Access Operator, a small company running specific services filling the gaps that the franchised operators can't or won't fill.
If the plans are given the green light, it is hoped that services will begin operating in May 2020 – it will then be up to the business community and the travelling public to prove there is the demand to make the service viable for the future.
Mr McClean said he believed there was strong a level of "frustrated demand" which sees people driving 30-40 miles to get a train, and that if you take those barriers away people will use the service and it will make efficient use of the East Coast Main Line's capacity.