Northern Powerhouse Minister cuts ribbon to officially open Goole College's new Sculpture Park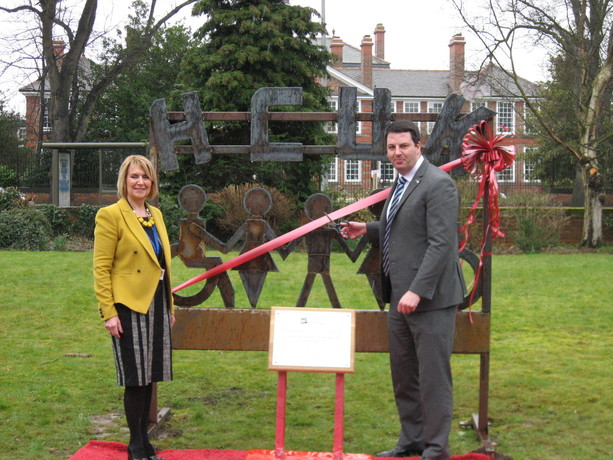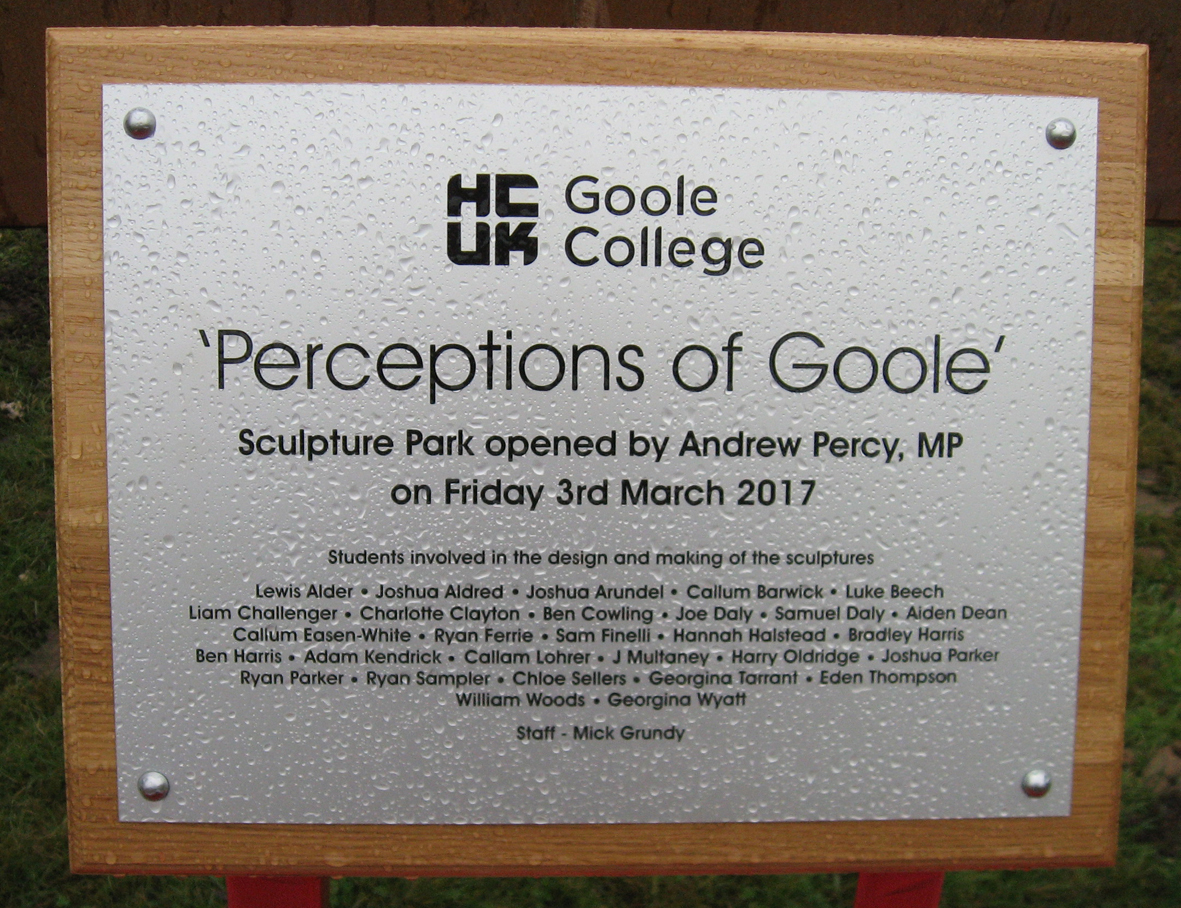 NORTHERN Powerhouse Minister Andrew Percy officially cut the ribbon to unveil Goole College's new Sculpture Park and hinted at more exciting announcements for the town.
Created by metalwork students in the College's new workshops, the sculptures are called Perceptions of Goole, and were unveiled in front the town's Mayor, Cllr Terence Smith and numerous members of Goole Chamber of Commerce.
College principal Caron Wright welcomed everyone and said she was proud of her students who had created these sculptures after the College had raised £1,000 for the project, and paid tribute to her welding tutor Mick Grundy.
Each sculpture represents a familiar scene in Goole. They are called Perception, Diversity, Power Station, Steel Fusion, and The Port.
Mr Grundy said: "Goole has come a long way, and so have the pupils who have created these sculptures. They have grown in self-confidence and ability during the project.
"We used a low carbon steel from Sheffield, and the sculptures haven't been sealed off so they will oxidise, or go rusty, so they will look different every day and will eventually stand out even more than they do now.
"This has been a unique project from start to finish all done in our Welding Centre of Excellence".
Goole MP Andrew Percy said it was a real privilege and honour to be invited to open the Sculpture Park.
"The Sculpture Park is called Perceptions of Goole, and some people have negative perceptions of the town and are knocking it and talking it down, but as Goole's MP I am always trying to talk up the town. A recent survey has shown that Goole has a lower rate of unemployment than the national average, which will help to give the town more self-confidence".
He teased his audience by hinting that there may be some more exciting announcements for the community coming from the Government in the near future, and praised the recent visit by a US delegation which visited Goole as part of its trip to the Humber region looking at the renewable energy industry.
Mr Percy added: "I would like to say a big 'well done' to the students involved in this project. It looks brilliant, it's meant to look rusty, and congratulations for sourcing local steel".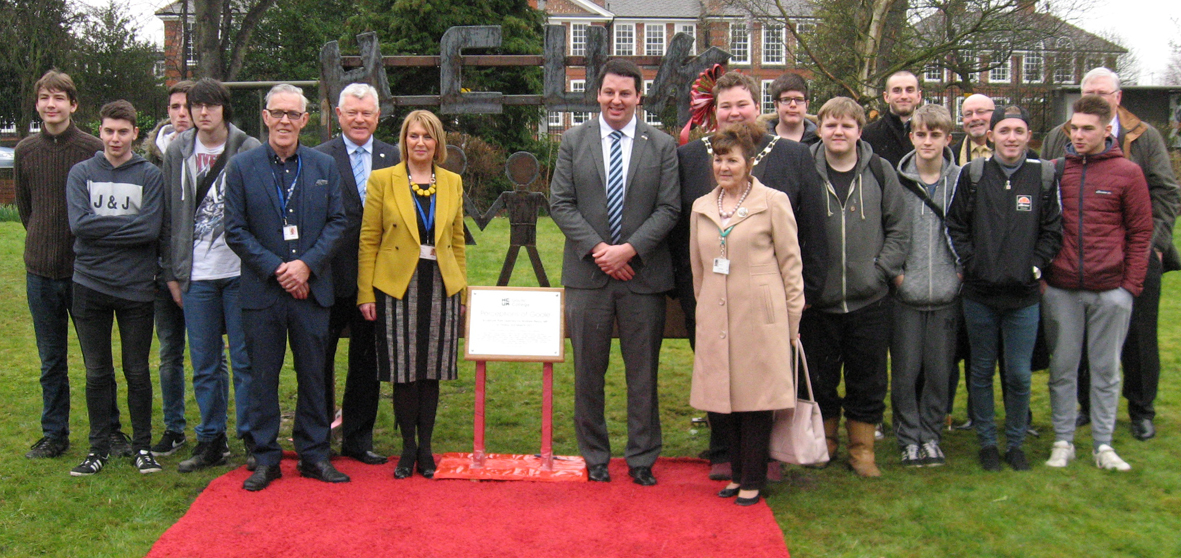 College Principal Caron Wright with Andrew Percy, Goole's Mayor, and teachers and students who worked on the project.