Northern Lincolnshire Business Awards 2019 put on great show in Baths Hall big top!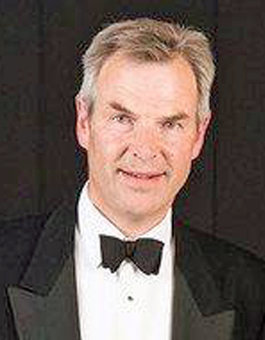 THE Northern Lincolnshire Office of the Hull & Humber Chamber of Commerce was pleased to organise the 18th Northern Lincolnshire Business Awards which culminated with the Awards Dinner and Gala Presentation Evening on Friday May 17.
The evening was hosted by Helen Fospero and Richard Askam and the Dinner was produced and served by The Baths Hall.
The Baths Hall in Scunthorpe was tented out for the evening to resemble a Big Top, helping guests immerse themselves into the theme of The Greatest Showman. Stephen Ellerington, the technical manager at The Baths Hall treated guests to a spectacular musical light show to get the evening off to a great start.
After a superb four-course Dinner designed and served by The Baths Hall, guests enjoyed the Chamber's version of "The Greatest Showman" featuring West End performers as well as students from Grimsby Institute. Students from North Lindsey College joined Grimsby Institute students in providing meet and greet and live music during the Drinks Reception.
Of course, the highlight of the evening was the presentation of the 2019 Business Awards. It was a good year with evidence of plenty of business growth and talent on the south bank of the Humber. There were 14 Awards presented on the evening. Of particular note were The Forrester Boyd Business of the Year won by FEL Group and the Jembuild Lifetime Achievement Award given to Tim Strawson, of Bradbury Group (pictured).
Thanks go to all the sponsors and supporters of the evening, particularly Phillips66, who were the headline sponsor. Thanks also go to Sparq for sponsorship of the event's AV requirements and the tech team at The Baths Hall.
Simon Baxter of Juice Media provided our award nominee videos and Estuary Students TV our event video. Pictures from the evening are uploadable from www.nlincsba.co.uk free of charge.
The Chamber would like to thank all those who entered the awards, our sponsors and everyone who worked so hard to make the evening another great success.
For a full round-up of all the winners, lots of pictures from the night and more, visit https://www.humberbusiness.com/news/northern-lincolnshire-business-awards-in-pictures/story-12205-detail/story